Appreciations
View(s):

Dr. A.T. Munasinghe

In the final analysis he was a good human being

It is with profound sorrow that I sit down to write these few lines in appreciation of my dear friend Dr. Ajith Munasinghe who passed away a few weeks ago.

Ajith Tissa Munasinghe was born in January 1954 to Dr. C.H. Munasinghe and Mrs. Ethel Munasinghe. His father was a medical doctor attached to the Anti-Filiariasis Campaign.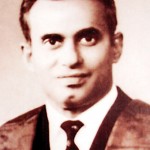 He attended S. Thomas College, Mount Lavinia, where he excelled both in studies and in sports. Among his many achievements, was being placed first in the island in the Advanced Level examination held in April 1972. Having entered the Colombo Medical Faculty in 1973 he continued his excellent academic record. He was elected President of the Medical Students Union.
He served in several peripheral hospitals before joining the Ragama Medical Faculty as a lecturer. It was when he was working as a Senior House Officer to Dr. W.A.S. de Silva at General Hospital, Colombo (as it was then called) that I first met him. He then passed the Doctor of Medicine (M.D.) examination. Subsequently I received a call from him indicating his desire to pursue a career in respiratory medicine/pulmonology and I encouraged him. I am glad I did because in the late 1980s he joined the Chest Hospital (as it was then called), Welisara, first as a Senior Registrar and then as a Consultant Physician.
As a Consultant colleague he was very helpful and often performed procedures for me. He was quick to access a medical problem, he was involved in other activities such as undergraduate and post graduate teaching and was a lecturer and examiner in the Post-Graduate Institute of Medicine.
During the latter part of his life, ill-health struck repeatedly. A lesser man would have broken down but Dr. Munasinghe not only continued with his duties as a doctor but carried on with other activities such as giving leadership to the Respiratory Disease study group.
He was unruffled, kind, gentle, generous, helpful and a great friend. Someone I met recently described him "as a good human being". That says it all and is what really matters in the final analysis.
His demise is a personal loss to me, having lost another close friend, barely a year ago.
Ajit, I will miss you and will never forget you.
-Laki Cooray
ANNE ABAYASEKARA
Amma, we thank God for your life
On the occasion of her 90th birthday
It is with a heart full of thanks to God for our beloved Amma that I write today on behalf of our family. Ever since Amma passed away on January 4, after a brief illness, the tributes have poured in from near and far from family and friends
Annette Aurelia Ameresekere was born on April 3, 1925 to a humble family -Justus and Frances Ameresekere, in the village of Madampe where she spent the first few years of her life. Her parents struggled to make ends meet and moved to Colombo with her and her older brother when she was still a little girl, and opened a boarding house in Colombo.
It was when she started school at Ladies' College that she began to blossom. The Principal, Miss Gwen Opie took a special interest in her and she loved the school all of her days. From being a student, she became a parent, then was asked to give talks to the LC girls about a variety of topics and was always an active member of the OGA.
She started work at the age of 17 at Lake House where she met our beloved Thatha and their union was truly unique. It not only produced seven children but was a marriage that seemed perfect and one that we can only strive to emulate.
Amma continued her writing in spite of this large family and was a true journalist in every sense of the word. 'Telling it like it is' was her watchword and people came to know her fearless writings which continued until two weeks before she passed away.
She had a phenomenal memory and a real gift for words, both written and spoken which she used to communicate with people the world over.
Even after her beloved Earle passed away nine years ago, she continued to keep closely in touch not only with each member of the family but had abiding friendships with many people of all ages around the globe. We know each of her many friends and relatives was special to her. We her children, and especially those of us scattered around in different parts of the world, thank you for your friendship and love which meant much to Amma. Even as adults, emails, cards, letters and phone calls from Amma were a bright spot in our day. She never made us feel guilty for living so far away.
After my last visit to her it was hard to say goodbye but she reminded me – "Let's not cry because it's over. Let's smile because it happened'.
So beloved Amma, we are so grateful for you. We thank God for your life and are also deeply thankful that we know that this is just a parting, till 'we meet on that glorious shore'. Thinking of you reunited with your beloved Earle and free from earthly suffering, being in the presence of our dear Lord and Saviour, gives us a peace that transcends our earthly loss.
-Ranmali Ponnambalam
Flora and Wilson Bandaranayake
Their lessons in humanity guide us even today
This year marks the 24th and 25th death anniversaries of our dearly beloved mother and father, Flora and Wilson Bandaranayake. They departed with one another, evincing the bond that they had for each other, leaving with us an immeasurable emptiness that can never be filled. Hardly a day has passed without reminiscing over the golden days and moments, we had spent together.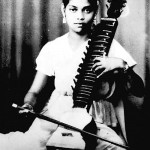 It is never easy to refer to those, who for many decades, were closest to your heart, in the past tense. Although many decades have since passed, their memories remain fresh as if we spoke to them, but yesterday. While they are forever etched in our memories, they are also survived by those whom they touched with their extraordinary sense of generosity.
Our father, an old boy of Maliyadeva Boys School, Kurunegala and Ananda College, Colombo, was a University of London graduate, the first such graduate of Maliyadeva. He specialized in Education in his post graduate studies, commenced his career as a Principal and later joined the educational administration and served as a Provincial Director of Education for well over a decade. He was a much sought after Administrator, during his era and there were several instances where he had to accept positions and stations due to such requests. We have encountered many, who have spoken to us about his extraordinary capabilities in Educational Administration.
Our mother, who studied at St. Joseph's Convent, Kegalle, was an English trained teacher. She was a talented musician, with a zeal for music and could play several instruments and sing with ease. For her, the high point in life was her family.
Thus, she hardly got an opportunity to utilize her talents, as she had decided to let go of all those and leave Colombo, to be with our father to assist him in his quest for the upliftment of children's education among the country's rural population. We will never be able to measure the sacrifice Amma made, by doing so. We are yet to come across anyone who was as hospitable as our mother.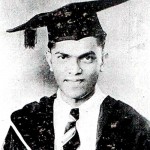 Although their backgrounds were aristocratic, they were both socialists at heart.
They put the needs of children and society before that of themselves; expending personal wealth for the benefit of those who were less fortunate. Whilst most of their contemporaries vied to serve in the capital in order to give a good education to their own children, the life of the privileged was never one which our parents desired, opting instead to work for the rural masses, for the upliftment of their educational standards. They always believed that education was the great equalizer and one which is deserved by every child, irrespective of his circumstances.
These ideals had come alive at various instances and one such was at Ginigathhena Central College, when a student gained admission to the University for the first time in that school's history, when our father was serving as the Principal during 1960-1964. They took great pleasure in witnessing such achievements of their pupils as well as of the schools which came within the purview of the Provincial Director of Education.
They shed blood, sweat, tears and at times even risked life and limb, in the service of children and their fellow man. Caste, race or creed was never part of their equation in treating others or sheltering those in need during arduous times. During difficult times, such as riots and civil unrest, we recall the sacrifices and efforts made by them to save the lives of those at risk -a lesson in humanity they taught us, which remains and guides us to this day.
Our parents' lives weren't based on accumulating material wealth. In contrast, they were unperturbed, when they had to sacrifice their inheritance for the betterment of the society. Both of them believed in education and treated that as the biggest wealth one could build up. Their happiness knew no bounds when we entered the Law Faculty in Colombo and the Engineering Faculty in Moratuwa for our higher studies and treated that as a high point in their lives.
Both of us owe a lot to our parents. They taught us many things not by lessons, but by practice and whatever we have achieved in our lives has been due to that advice, guidance and the immeasurable affection given to us by both of them.
Today, after two and a half decades of their demise, still our minds linger with the sweet memories of yesteryear, which we cannot and do not want to put out of our hearts.
Parents never expect anything in return from their children and we will never be able to repay what both Amma and Appachchie gave us. Following their footsteps we too believe in prathipaththi pooja, with a sincere wish: may we be born as your children until we roam in sansara and may both of you reach the eternal bliss of nirvana.
"Deep in our hearts darling Amma and Appachchie
Both of you will always stay
Loved and remembered every day!"
-Dr. Shirani Bandaranayake and Renuka Bandaranayake
Sunalini Jayatilaka (née De Mel)
She was inspiration personified
(Extract from a Eulogy for Sunalini Jayatilaka (née De Mel) by her son-in-law Dr. Christopher Town)
Sunalini Jayatilaka passed away on March 19 in Malaysia. She was the wife of Dr. Ayal Jayatilaka, mother of Suvina, grandmother of Aylini, daughter of Ronnie De Mel and the late Mallika De Mel and sister of Tara and Renuka.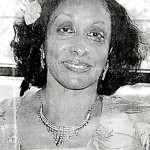 Though I knew her for only 12 short years, a much shorter period than many others shared with her, I am privileged to have been asked to write a few words in her memory.
This eulogy is not about us and our sadness, it is about Sunalini and the joys and achievements of her life. Her life is all the more remarkable, even incredible, due to the tragic accident that almost ended it nearly 42 years ago when a car crash took away her freedom to walk and with it, seemingly many of her other freedoms and hopes. The doctors were unable to repair her broken spine, but she was able to transcend and sublimate her disability and rebuild what to others would have seemed a broken future.
Even though her body was weakened, her mind remained strong. She had been a highly intelligent and diligent pupil and student. Her achievements at Bishop's College, which she attended until her O-levels, earned her many school prizes and a highly competitive scholarship to complete her A-levels at Visaka Vidyalaya. After that she was admitted to read a degree in Economics in the English medium at the Peradeniya campus of what was then the University of Ceylon. It was there that she met and fell in love with Ayal, and their married life began not long after her accident. I wish to tell you about Sunalini's journey through life and all that she did rather than what others did for her. However, all of you who knew her will know what Ayal meant to her and did for her, so I will not dwell on it here.
Soon after her accident, she came to England for rehabilitation in a specialist hospital while Ayal was completing his doctorate at Cambridge University. At that time, institutions and society at large were ill equipped to accommodate a person in a wheelchair, and so it is all the more remarkable that Sunalini decided to resume her higher education, this time at the University of Sussex which was able to offer her better facilities at that time. But even this was not enough to satisfy her thirst for knowledge. She had obviously acquired a taste for Cambridge and gained admission in her own right as a postgraduate student at Cambridge University, where she completed a Masters Degree in Land Economics.
For many of the early years of their marriage, she had no carer other than Ayal. This meant that she had to be extraordinarily resilient and independent despite her condition, since she had to spend much of each working day on her own. She was also eager to contribute. Despite having very little mobility in her hands and arms, she slowly and methodically typed out, letter by letter, Ayal's doctoral thesis, her own Master's dissertation, and Ayal's first academic book.
One of the miracles of Sunalini's life is that some 10 years after becoming paraplegic, she gave birth to a healthy baby daughter. Caring for Suvina and watching her grow up gave Sunalini's life an added purpose.
She took great pride in Suvina's achievements, especially when she followed in her parents' footsteps and attended Cambridge University, and when like her parents she met her husband at University.
She loved to travel and experience other countries and cultures throughout the world. Despite the difficulties and risks that her medical condition encumbered her with, she managed to travel over one million miles and visit some 70 countries over the course of her lifetime.
Her resilience was extraordinary. From the pyramids of Egypt to the majestic ruins of Petra, from the palaces of St Petersburg to the glamour of Las Vegas, from the lofty snowy heights of Mont Blanc to the sun scorched expanse of the Australian Outback, from great cities to even greater jungles and wildlife parks, she explored ancient and modern civilizations and inspired her family with her love of nature.
In her last message to Ayal and Suvina, she wrote:
"1 know you are fully aware that I do not believe in fuss and ceremony and have always felt that we 'come from, and go to dust' (…)
I will be most grateful if my ashes are scattered across the bay at Devinuwara where from childhood I marvelled at the gentle and unobtrusive beauty of mother earth, with its ebb and flow of water, and ultimately concluded that, 'beauty is truth and truth beauty. That is all you know on earth and all you need to know"
Apart from her many talents and accomplishments, we also celebrate her character and her vibrant personality. Many messages of condolences that we have received speak of her great endurance and courage, her warmth and grace, her cheer and joie de vivre, her generosity and hospitality, and above all her lively and positive attitude to life. As one of her closest friends put it, she had a "tiny little body with a huge soul".
We can also reflect on her humility despite her background. She was, after all, the granddaughter of a knight of the British Empire, the daughter of two powerful and successful politicians, one of whom was a leading cabinet minister for many years, and a person who had rubbed shoulders with presidents and prime ministers. But none of that got to her head.
She lived several decades beyond what the doctors had thought possible. Even those specialising in spinal injuries found her longevity to be truly remarkable and almost unparalleled. Sunalini sometimes proudly joked that she had long outlived her expiry date.
Her fortitude and good humour in the face of physical hardship were an inspiration to others. Not least they were a profound source of comfort for my own mother, whose life was tragically cut short by cancer only last year. One of my greatest regrets is that my mother never witnessed the birth of my daughter Aylini, who was born in April last year. This meant that Sunalini had to take on the role of loving and devoted grandmother on her own, and she cherished that responsibility from the very first time that she held Aylini just hours after her birth.
DR. ARIYAMAN MAHANAMA MENDIS
The likes of him we will not see again
News has come of the passing away of Dr. Ariyaman Mendis in Perth, Western Australia, after a long period of illness. He was 90.
He was a well known obstetrician/gynaecologist and renowned trainer in our field, the last station served being the DSHW – (De Soysa Hospital for Women).
He was a teacher, trainer, Foundation Fellow of the College, and above all, a close friend and mentor to me.
Born on November 21, 1925 to wealthy parents, his father was a doctor. Educated at S. Thomas' College, Mount Lavinia he came early under the tutelage of his House Master W.T. Keble, then regarded as one of the most erudite of Britishers to visit Ceylon.
He was a sportsman par excellence and regularly made his appearance at the sacred 'Big Match', the goal of every Thomian. Having passed the London Matriculation he successfully took the University Entrance at age 17.
A man with a charmed life, success followed him at every turn. In the second MB he took a First gaining the Chalmers Gold Medal and the Vaithalingam Gold Medal.
He qualified MBBS in 1949, with a distinction in Medicine, coming first in the batch. Then he did the Primary FRCS in 1950 and proceeded to train for a higher degree.
It was during the Block Dance that he met his future partner with whom he shared a long and blissful married life.
An important event in his career was a posting as House Officer to Sir Nicholas Attygalle at the Colombo General Hospital. However his dream was Neurosurgery but at the end of his tenure, in his own words 'Sir Nicholas collared me to join the unit as a Registrar'. It was not the done thing to refuse Sir Nicholas. I never regretted this choice, he would say.
To England by steamer and the MRCOG in 1955 and the FRCS in 1957.
After a round of service at Kandy he was appointed VOG De Soysa in 1961. By mid 1962 I had the fortune to be appointed as Intern to him, although I still had not made up my mind as to a career.
It was a brief six-month period but looking back it was an awakening in many ways for the exposure in clinical care and operative surgery. The De Soysa Maternity Hospital was the epi-centre, with the Castle Street Hospital for Women only just opened. There were very few suburban maternity specialists unlike now and transfers were heavy.
Almost every minute taxis pulled in and disgorged screaming mothers in labour, some bleeding and others in extremis. Then it was a fashion to transfer patients in shock with retained placentae. We did our own blood cross-matching and transfusions. There were no saline packs or cannulae – we used Kauffman syringes and open gravity jars topped with cotton gauze.
The nurses and midwives were excellent and we learnt much from them.
As a trainer, he was par excellence, methodical to the core. He dished out responsibility but kept a sharp eye on us. The training was graded and under his eye. At first it was closing abdomens only, then onto surgery, finally left alone with the SHO.
Here was a man not only keen on teaching as a duty but who kept an eye on the future of his trainees even after his departure.
Now to the most critical juncture of my career that came about when walking to the car with him one morning. This is what he said. "If you want to do Obstetrics I can help you."
I was stunned! Here was my chief speaking to a bare intern of six months. I gave no reply but contemplated on those words. Indeed I kept in touch afterwards. My aim was to be a Registrar in a Professorial Unit. And what better person than Dr. Mendis to put in a word. He smoothed the pathway for me and despite my leaving him. I went to him, for every little detail in the future.
When I returned qualified in 1969, he continued to be my friend and mentor and played a large part in my securing a career in Peradeniya. At the selection of the Chair he was my referee and with what joy he replied.
It is on record that three of his housemen rose to the exalted ranks of full Professors.
The turn of events came with ultrasocialists moves which left him bitterly disappointed. He moved to Australia at the peak of his career.
There he lived, first as surgeon in the outbacks and then in General practice.
The days were fast closing in, and he took to writing his memories; to which he gratefully acknowledged my contribution.
His last days were sad indeed, debillated and disoriented, compounded by the passing away of his dear wife only a few months previously.
The likes of him we will not see again.
May he attain the supreme bliss of Nirvana.
-Mahasara Gunaratne
(Emeritus Professor)