'NH 10' at Liberty Lite
View(s):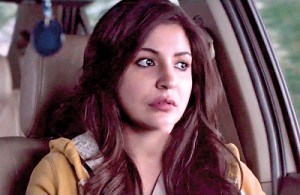 Bollywood suspense thriller movie starring Anushka Sharma and Neil Boopalam "NH10" (National Highway 10) is now being screened at Liberty Lite Kollupitiya. Last week the film was also released at Majestic Ultra, Chaya Kegalle and Minerwa Kaluthara. The maiden production of Anushka Sharma, the movie is an absolute thriller packed with jaw dropping suspense in every minute and portraying the gritty courage of a city girl surrounded by merciless village goons and her life death struggle for survival.
The film tells the story of a young couple whose road trip goes awry after an encounter with a group of violent criminals. Inspired by the 2008's Eden Lake the film portrays Meera (Anushka Sharma) and Arjun (Neil Bhoopalam) who are professionals living in Gurgaon. When Meera walks out of a party late one night, she is attacked by a group of unknown men. Although she escapes by the skin of her teeth, the encounter leaves her traumatised.