Focus on French films
View(s):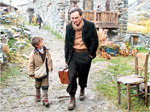 'Bonjour Cinéma', the Francophone Film Festival—one of the much awaited events by cinema lovers in Sri Lanka will be held from March 26 to 29 at the National Film Corporation of Colombo. Over the past few years, the film festival has become an increasingly popular event among local movie lovers. Organised by the High Commission of Canada, the Embassies of France, Switzerland, and Vietnam, the Honorary Consulate of Tunisia, the Alliance Française de Kotte, the National Film Corporation and Agenda 14, the festival presents a collection of diversified movies produced in member countries of the International Organisation of "La Francophonie" (OIF). Seven films, will be screened during the festival at 3 pm and 6 pm at the NFC. All the films are subtitled in English and the entrance is free.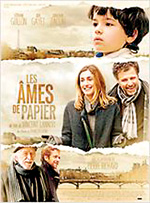 With the idea of highlighting Sri Lankan filmmakers and productions, a short film made by a Sri Lankan filmmaker will be screened before each feature film.
The Opening ceremony will also be held at NFC at 6.00pm on 26th of March. The Swiss Movie "Sam" will be screened on that day, in the presence of the script writer. The film schedule will be as follows. The festival will kick off with the Swiss film 'Sam' at 6.00 pm on March 26. The film will be screened in the presence of its script writer George Guerreiro.
Vietnamese film 'Don't Burn' will be screened at 3.00pm on Friday, March 27 while Belgium film 'Paper Souls will be at 6.00 pm. French film 'Gar du Nord' will be screened at 3 pm on March 28 and Canadian film 'Gabrielle' is at 6.00 pm. French film 'Belle and Sebastian' will be screened at 3.00pm on March 29 while the festival will be closed with 'The Pirogue' a film from France-Senegal.
Short films 'Good Boy's Land', 'Mazkara', 'Mangifera aka', 'Club 56', 'Untitled' and 'Friday' will be screened from March 27 to 29 respectively at 3 .00and 6 .00pm.