Former VIP MP opens tax files now
View(s):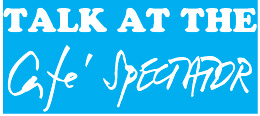 This week, a retired Inland Revenue chief, now a consultant to a law firm opened not so long ago by a young VIP lawyer MP under his own name, trudged all the way to the southern town of Matara to open a tax file for the young lawyer — no longer a VIP but an MP nevertheless.
Probably anticipating an investigation, the first thing detectives do is to go into a suspect's tax file; so one must have a file in the first place. This ex-VIP MP did not even have a tax file to talk of even though his name keeps popping up over various shady deals that took place during the last regime.
It is a good sign that the Yahapalanaya Government is bringing about a situation where people want to open tax files — even belatedly.
---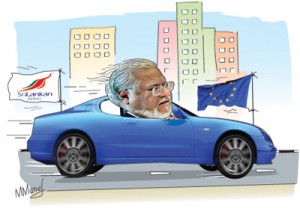 Nirj Deva now flies with unity govt.
Niranjan Devadittiya or Nirj Deva, a member of the European Parliament, was a staunch backer of the UPFA Government until the January 8 presidential election. In fact, he is a staunch backer of all those in office, all the time.
Though President Mahinda Rajapaksa lost, Deva didn't. He turned supporter of the National Unity Government and became one of its advisers.
The man has now been made a director of the national carrier SriLankan Airlines.
This was after the new adviser said he had a lot of travel to do being a member of the European Parliament and working for the Sri Lanka Government. Not to mention the directorates he holds in Sri Lankan companies.
He has ordered a re-print of his visiting card which said he was an Advisor to the Government. He now wants the title Director of SriLankan Airlines included.
Some have their own way whether it is good governance or otherwise. The man who is known to fly the European Union flag in his SUV when in Sri Lanka, they now say, may sport the SriLankan peacock too!! Cheers, old chap.
---
TID under CID now
Police chief N.K. Illangakoon this week placed the Terrorism Investigation Division (TID) under the control of the Criminal Investigation Department (CID).
Nimal Wakista, the former head of the State Intelligence Service (SIS) was earlier in charge of the TID.
He has now been transferred as DIG for Batticaloa.
---
Decorations restored, but he can't have his way
A retired military officer, who had all his decorations restored, was angry the way some of his new colleagues in his former organisation were behaving.
He moved heaven and earth to have them face court martial. However, one among those who was in his list of names received a further promotion upon his retirement.
---
FCID acts fast: Three UPFA big wigs to be grilled
Complaints of corruption during the previous regime are pouring in to the newly set up Anti- Corruption Unit located at Colombo's R.A. de Mel Mawatha in a building that once housed a batik sales outlet. It is located near the northern entrance to Temple Trees. On Wednesday, the Unit handed over to the newly set up Police Financial Crimes Investigation Unit (FCID) a dossier on alleged corrupt activity at People's Leasing Company, an offshoot of the People's Bank.
A string of other important files have also reached the FCID thereafter. At least three leading figures in the previous Government are to be questioned over allegations of corruption.  That will be the first probe to get underway at the unit headed by DIG Ravi Waidyalankara. A series of other complaints are to be handed over to the FCID in the coming week, an official at the Anti-Corruption Unit said.
---
President reveals plot to arrest him
President Maithripala Sirisena is so grateful to those who were closely involved in his election campaign that he is meeting them in groups at dinners to say thank you. The latest took place at the Sri Lanka Foundation auditorium. Present mostly were those from the Jathika Hela Urumaya.
He told them that he had occasion to meet senior police officers in the course of official work and some of them had told him that there were well laid out plans to arrest him. That was if he lost the January 8 Presidential election.
However, upon assuming office President Sirisena has not initiated any inquiry to identify the top brass who were privy to this plot or how it was to be executed.
At the dinner, Mr. Sirisena made it a point to walk from table to table talking to those who worked for him during the election. He told them he was so thankful for all their efforts.
---
HC unaware of basic diplomatic conduct
The Sri Lanka High Commissioner in an Asian capital created such a ruckus that it embarrassed officials in the host country's foreign office.
The envoy, appointed by the former regime, was miffed that the Labour Officer in his mission had taken the High Commission vehicle supposedly on a private jaunt.
So he telephoned and called in the Police. Whilst the Police were at the Sri Lanka High Commission, the Labour Officer turned up.
There was an 'inquiry' of sorts in the presence of the Police. The Labour Officer was to bluntly remark that he had gone to meet the Director in charge of labour in the host country's Government. He pulled out his mobile telephone and showed an SMS sent to the High Commissioner that he was taking the car for an official purpose.
The Police withdrew after pointing out that it was an "internal matter." The incident clearly highlighted that the previous Government picked all and sundry to head diplomatic missions.
Some were not even told how to conduct themselves as Sri Lanka's envoys. So our man thought calling in the Police of the host country was the answer to deal with suspicions he entertained.
---
Maithripala S as C'wealth chair to meet Elizabeth R
It's a success story for President Maithripala Sirisena who began his political career in Sri Lanka's rice bowl of Polonnaruwa and ended up in the top most position.
He will crown that next week with a visit to London where he will meet Queen Elizabeth, the head of the Commonwealth. Mr. Sirisena is now Chair in Office of the Commonwealth, a post that his predecessor was anointed with at the 2013 CHOGM in Colombo. The occasion is the annual Commonwealth Day celebration that is observed in London with several events.
The Commonwealth Secretary-General hosts a reception attended by the Queen and representatives of the 53 members of the Commonwealth at the Commonwealth Secretariat in Marlborough House, London. The evening commemorates the Commonwealth Day theme.
Accompanying the President will be Deputy Foreign Affairs Minister Ajith Perera. This is because Foreign Minister Mangala Samaraweera will be engaged in other events. He will be in Geneva tomorrow.
Mr. Samaraweera will receive the Indian External Affairs Minister Sushma Swaraj who will arrive on a two-day visit on March 6. This visit is ahead of Prime Minister Narendra Modi's official visit that begins on March 13.
After playing host to Mr. Modi, President Sirisena will travel to China and thereafter to Pakistan.