Walkers Tours handles the largest MICE incentive movement
View(s):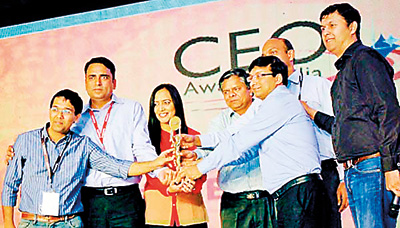 Walkers Tours Limited one of the leading Destination Management Companies (DMC) in Sri Lanka recently concluded the biggest MICE incentive group from India that has ever been handled by a DMC in Sri Lanka. They handled the Group which consisted of over 1600 Phillips employees who travelled from all parts of India to attend a series of conferences that were held in Colombo from the 16th to 19th of January.
The Philips Group of India were predominantly from the Lighting, Consumer Lifestyle, Healthcare & Corporate Sectors. The group occupied more than 800 rooms for several days at leading hotels in Colombo. Simultaneous meetings, conferences and events were held each day.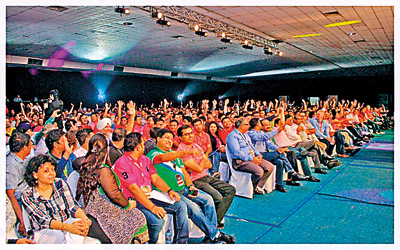 Enthuse Answers, the event management agency from India who managed this group with Walkers Tours was extremely satisfied with the way minute attention was given to each detail during the entire movement. The entire logistics plan was handled with such ease that each one of 1600 guests went back with happy memories of Colombo.
"We were privileged to handle the largest MICE incentive movement from India, and our team of dedicated staff ensured that the Philips Group had the very best of services and facilities throughout their stay in Sri Lanka. With this experience we are now in a position to fully exploit the MICE potential in the Indian Market and I am confident we will have many opportunities for conferences, meetings as well as large events including weddings in the future." said Mr. Vasantha Leelananda – Executive Vice President of John Keells Holdings (JKH).
The conference was held at the Sri Lanka Exhibition and Convention Centre over a period of Three days whilst the catering was provided by Cinnamon Lakeside Colombo. This was one of the largest catering services provided at the SLECC and showcased the ability to handle catering for large movements. "Colombo is an ideal location for MICE tourism and we were thrilled with the excellent planning and seamless execution of our entire program by Walkers Tours.