All that glitters online
View(s):
Rayhana Iyne began her jewellery business with not much of a security blanket to allay her doubts. She had never studied jewellery design, and had little funds to start her business. However, her father being in the gem business was something she considered a strong advantage and today her dad works with her, bridging the gap between her needs and suppliers. "He's very proud," she smiles.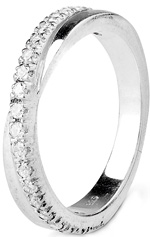 Founder and owner of Glitteray, an online jewellery store she conceptualized in 2006, Rayhana runs her business from a little space next to the Academy of Design in Bambalapitiya. "People often walk into our office expecting to see a fancy display," she laughs, recounting exactly the same scenario happening on the day we meet. "Sometimes I think the online aspect takes a little time to get through to customers here!"
When she launched Glitteray through her own Facebook page online shopping was still a new concept and the jewellery market in particular was considered highly impenetrable in this aspect. Rayhana, a former student of Harrow International School who had just stopped a management accountancy course midway-"I just didn't enjoy it"-had stepped right into the deep end, but with the encouragement of friends and family she managed to stay afloat.
Her first commissioned piece was a garnet cluster ring. It is thanks to customers who took a chance on her business that Glitteray is successful today, she reflects. Their expectations were met by this young entrepreneur who recognized their needs quickly. "My customers want customized jewellery and they want convenient access to it," she points out. "The online platform enabled me to offer these two services very conveniently."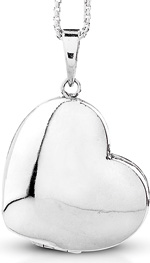 Rayhana's father introduced her to suppliers and slowly, but surely, she began expanding her customer base with their services on board. In 2011 she began seeking substantial investment for her business and after a two-year search was awarded funding as a start-up through the 2013 Venture Engine Competition. Rayhana submitted an exhaustively researched and detailed proposal and she believes that it was the niche market value and the practicality of her plan that qualified her for the opportunity. "The idea of an online jewellery store is fresh," she explains. "But it was also do-able, there was a market here for it."
Today her company is going strong. Rayhana or a guest designer designs the pieces you'll find on Glitteray.com, and once materials are sourced she will work with her craftsmen to oversee the production process, where a piece is crafted by hand over the course of 2-4 days. Her workshop in Panadura is occupied by craftspeople she has chosen carefully from around the country. "It's thanks to them that we can offer handcrafted jewellery at an affordable price," she shares.
Fashion should be neither fast nor disposable, declares Glitteray's web page, and these are core values that Rayhana attempts to emulate with how she runs her daily business. Once a customer orders a piece it will be handcrafted to meet their specifications-and they don't keep stocks so you'll have to wait a couple of days to receive your order. For Rayhana, who is extremely particular about the quality of her work, there are no compromises when it comes to design and production. Her team works largely with silver and semi-precious stones and these are priced from about Rs. 2,500 upwards, but will usually fall in the range of Rs. 4,000-5000. A 'try at home' option is available for certain reserved items.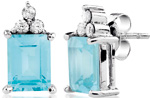 At the moment Glitteray is on the lookout for guest designers; you don't need to be qualified, or even an accomplished illustrator, says Rayhana. She is neither and says the key is in knowing what trends are in, and being able to communicate that onto the design form.
If you'd like to see Glitteray's offerings for yourself drop by the next Colombo Design Market on Sunday, February 22 at the Laksala premises Greenpath. You can also find them on Facebook https://www.facebook.com/Glitteray or at www.glitteray.com -D.I.
Silver and stones: Images courtesy Glitteray