Academy nominated movie around a child
'Beast of the Southern Wild'
View(s):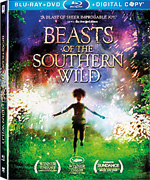 Academy award nominated fantasy movie 'Beasts of the Southern Wild' revolving around a six-year-old girl liveing with a remote community will be screened at 6.00 pm on February 17 at American Center Auditorium.
Six-year-old Hushpuppy (Quvenzhané Wallis) lives with her father, Wink (Dwight Henry), in a remote Delta community. Wink is a stern taskmaster, but he is preparing his young daughter for the end of the world. When Wink falls mysteriously ill, nature seems to fall ill with him. Temperatures rise, the ice caps melt and fearsome prehistoric beasts called aurochs run loose. Rising waters threaten to engulf their community, sending Hushpuppy in search of her long-lost mother.
Directed by Benh Zeitlin and adapted by Zeitlin and Lucy Alibar from Alibar's one-act play Juicy and Delicious, the film was nominated for four Academy Awards at the 85th Academy Awards in the categories Best Picture, Best Director (Benh Zeitlin), Best Adapted Screenplay (Lucy Alibar, Benh Zeitlin), and Best Actress (Quvenzhané Wallis). At age 9, Wallis became the youngest Best Actress nominee in history. She won Critics' Choice Movie Award for Best Young Performer, one of the awards given to people working in the motion picture industry by the Broadcast Film Critics Association.