Real Estate Market Update: Roaring Rajagiriya
By Roshan Madawela, CEO, Research intelligence Unit (RIU)
View(s):
Located on the border of the Colombo Municipal Council area, Rajagirya, according to the latest research by the Research intelligence unit (RIU), has showed remarkable acceleration in property prices over recent years. Moreover, the future is set to see this area gather in further property price momentum as investors and private residents flock to get a foothold in the new real estate hub that offers a divine mix of green residential, commercial and retail developments. Herein we consider a few of the factors driving this surge in demand for property in Kotte in general and Rajagiriya in particular.
Rajagiriya lies between the administrative capital of Kotte and the commercial capital of Colombo city. To the east is Borella (Colombo
and to the west is the main administrative hub of Sethsiripaya. The main Parliament Road that connects the city to the government offices and Parliament area is the main route in and out of Rajagiriya. Drive time into Colombo is approximately 10 minutes (off-peak) and 30 minutes during peak traffic times. There is a total of 20 G.N. ( Grama Niladari) divisions in the Kotte and Sri Jayawardenapura administrative area along with a population of 111,240 (2012)
Local economy and infrastructure
RIU recently conducted a primary survey, which covered Welikada East and the surrounding G.N. divisions and found many F&B outlets targeting the upper, mid and lower consumers. Whilst a large number of top F&B brands have a strong presence, there is also a good spread of mid and lower level F&B outlets. Next, we found banks and financial institutions to be visible in large numbers, followed by a wide range of retail stores, again representing all levels of the market.
The Parliament road which connects the administrative capital and the commercial capital is regarded as the VVIP roadway in Sri Lanka and enjoys a high level of maintenance throughout the year due to its frequent use by senior parliamentarians and foreign dignitaries. The connecting bridge on this stretch was recently up-graded and the area is a recreation hub of wet-land parks, jogging tracks and park benches. The Diyawannawa River is also a seaplane port that connects domestic aircrafts covering many parts of the island.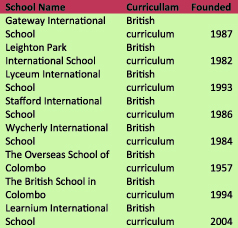 Recent developments include a new public leisure area on the waterfront which is complete with a food court, market (on Wednesdays, Fridays, Saturdays and Sundays), water sports and many kilometres of walking tracks surrounded by a lush wet-parks with wildlife. The Waters Edge Clubhouse is also on site, offering fine dining, bars, coffee shops and a spa. This area tends to draw in large crowds, even on weekdays.
The Kotte area is also well served in terms of social infrastructure. There are several private and public hospitals in that area within 1-5 kilometres of Rajagiriya. These include Asiri hospital, Blue Cross, Western Infirmary and the very modern 15-story ENT hospital Golden Key.
In terms of schools, Kotte hosts the island's leading International School – Overseas International School. This school is popular amongst the diplomats and senior foreign consultants and country directors who work in Sri Lanka. Whilst transport to and from this school can take up to one hour from Colombo during the school traffic peak times, this school is within easy reach of Rajagiriya. During our research, we have found several foreign consultants moving out of luxury apartments in Colombo and moving into Kotte in order to be close to the school. In addition to Overseas International, Gateway, a leading International school in Sri Lanka is also located in Rajagiriya. Meanwhile, Learnium, another growing player in the international school sector, has one of its schools located off Parliament road.
Important locations in Rajagiriya include;
= 'Rajagiriya', the old governor's mansion (the 'Obeyesekere Walauwa') at Rajagiriya
= The Sri Jayawardanapura Kotte Municipal Council building on Nawala Road
= The EW Perera Children's Park (what remains of the old park and football ground) on the Nawala Road
= National Dangerous Drugs Control Board
= Elections Department
= Official Languages Department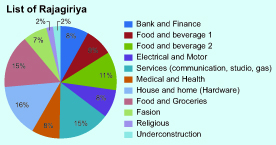 = National Diabetes Centre
= Central Bank Centre for Banking
Studies
= Teaching Hospital of Ayurveda
= Sri Lanka Land Reclamation and Development Corporation
= Institute of Indigenous Medicine
= Golden Key Hospital
= National Council for Child and Youth Welfare
= The Employers Federation of Ceylon
= Road Development Authority – Provincial Directors Office (WP)
= Institute of Chemistry Ceylon
= Official Languages Commission
= Plastics and Rubber Institute
= Ceylon College of Physicians
Preferred choice for high-end residential
Rajagiriya specifically and Sri Jayewardenepura Kotte in general are already the island's most bullish real estate markets with property prices exceeding those of many Colombo central areas. In view of the upcoming Government infrastructure project and private sector initiatives, demand for residential and retail in this area is expected to boom. It's already gearing up and gathering momentum.
Given the social and economic infrastructure that is available and pipelined, some 1184 units of luxury apartments in and around Rajagirya have already been completed. This figure will increase by around 50 per cent once the projects that are currently in the pipeline enter the market.
Condominium projects in and around Rajagiriya include the Fairway, Fairmont, Sky-Gardens, Elements (completion in 2017) and Clear-point (2017). On the border between Rajagiriya and Colombo 8 is Park View which was one of the first condominium developments in Sri Lanka and the Iconic which opened earlier this year.
Projects in the pipeline include two city hotels along with a large commercial complex. A new mixed development has also recently been approved whilst a proposal to develop South Asia's tallest tower is on hold. A leading retailer, Beverly Street has just opened a 4-story complex whilst a large commercial complex on Parliament road is almost complete. RIU will soon disclose details of another project in the pipeline that will completely transform the skyline of Rajagirya and surrounding areas.Watch this space!
Easing traffic congestion
With the area developing so rapidly, traffic congestion is a growing concern with Welikada junction being a major bottleneck. However, the RDA plans for the area include a new 4-lane road providing a by-pass to Welikada junction from Buthgamuwa road is now almost complete and will serve to ease the congestion. Also, the entire area around Welikada junction will be converted into a one-way system with World Bank funding and will be implemented in 2015. When these works are complete, a 30 per cent improvement in traffic congestion is expected along Parliament and feeder roads.
There are is also a proposal that is likely to be realised for a monorail system along the Parliament road. It will start from Fort and stop at Slave Island, Borella, Rajagiriya, Parliament, Pelawatte, Thalahena and Malabe. It is expected to take four years to design and construct and is expected to be ready by 2019.
Outlook
All major supermarkets and retail chains are now well and truly established in the suburb of Rajagirya. Early movers included Keells and Cargills mega stores, Laugfs supermarket, Arpico, Barista, KFC, McDonald's, Pizza Hut, Dominos, Burger King, Chinese Dragon, Manhatton Fish Market and all major banks.
In conclusion, we can note that Rajagiriya in particular and Kotte in general offer residents a much more 'homely' atmosphere as compared to Colombo where the market is saturated and there are issues of heavy traffic congestion. The apartments in this area are popular amongst families with children, and senior citizens, both expatriates and locals. It's also an extremely green environment that has public walk-ways, water sports and markets.
RIU's forecast future demand for residential and retail in this area will remain bullish in the medium to long term. Short term capital gains have already overtaken parts of Colombo.
(The writer can be reached at roshan@riunit.com)