Two hostages killed in Yemen rescue bid
View(s):

ADEN, Dec 06, (AFP) – An American and a South African were killed today as US forces tried to free them from al-Qaeda in Yemen, with President Barack Obama accusing the militants of "barbaric murder".

Obama said he had authorised the joint attempt involving US special forces to rescue American photojournalist Luke Somers because his life was believed to be "in imminent danger".

South African teacher Pierre Korkie was also killed in the raid, which came just a day before he was due to be freed after more than a year in captivity, according to a charity that had been negotiating his release.

Al-Qaeda in the Arabian Peninsula (AQAP) had on Thursday threatened to execute Somers, 33, who was kidnapped more than a year ago in the Yemeni capital Sanaa, within three days if Washington failed to meet unspecified demands.

"The callous disregard for Luke's life is more proof of the depths of AQAP's depravity, and further reason why the world must never cease in seeking to defeat their evil ideology," Obama said in a statement.

Korkie was seized by al-Qaeda in May 2013 in the city of Taez. He had worked as a teacher in Yemen for four years with his wife Yolande, who was freed in January following mediation by a charity.

The Gift of the Givers said that Korkie had also been on the brink of release and logistical arrangements had already been put in place to fly him out of Yemen under diplomatic cover after negotiations.

"The psychological and emotional devastation to Yolande and her family will be compounded by the knowledge that Pierre was to be released by Al-Qaeda tomorrow (Sunday)," it said.

"It is even more tragic that the words we used in a conversation with Yolande at 5.59 this morning was 'the wait is almost over'." Ten militants were killed in the joint operation in Shabwa province in southeast Yemen, Yemen's defence ministry said.

A tribal leader said soldiers were seen parachuting into the area and residents reported heavy clashes. The mission "was extremely well executed", US Defence Secretary Chuck Hagel said during a visit to Kabul.

"It was extremely dangerous and complicated," he added. "Like always with these operations, there is risk."

Obama said that since Somers was abducted 15 months ago, Washington had been using "every tool at our disposal" to try to secure his release.
"Luke was a photojournalist who sought through his images to convey the lives of Yemenis to the outside world," Obama added.

"He came to Yemen in peace and was held against his will and threatened by a despicable terrorist organisation." Somers's brother Jordan recently described him as a "good person", and said he did not know why he was taken hostage.

"He's a good person and he's only been trying to do good things for the Yemeni population," Jordan said in a video earlier this week with his mother Paula.

The United States has said that American and Yemeni forces had already tried unsuccessfully to rescue Somers last month.

Top al-Qaeda leader killed in Pak raid

WANA, Pakistan Dec 6 (Reuters) – Pakistani helicopter gunships staged a predawn raid on a militant hideout today and shot dead a top al-Qaeda operative wanted for plotting to bomb the New York subway system, the military said.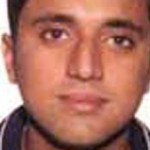 The Federal Bureau of Investigation (FBI) has offered a $5 million reward for the capture of Saudi national Adnan el-Shukrijumah, 39, who it said was believed to be al-Qaeda's external operations chief at one time.
Shukrijumah, who had a Guyanese passport, was the most senior al-Qaeda member ever killed by the Pakistani military.
"In an intelligence borne operation, top al-Qaeda leader Adnan el Shukrijumah was killed by (the) Pakistan Army in an early morning raid in Shinwarsak, South Waziristan today," the military statement said. The remote region borders Afghanistan.
"His accomplice and local facilitator were also killed in the raid," the statement said.
The military said Shukrijumah had recently been forced to move by a Pakistani military operation in neighbouring North Waziristan.
The region was the Taliban's key stronghold in Pakistan and a hotbed of militancy until the military launched an offensive to retake the territory on June 15.