The dolls of Japan come to Galle
View(s):

The Japan Foundation in collaboration with the Japanese Embassy in Sri Lanka and the Galle Municipal Council is presenting a novel exhibition titled "The Dolls of Japan" at the Galle Town Hall this week. The exhibition which opens today, Sunday November 16 till November 22, from 10 a.m. to 6 p.m. today and from 9 a.m. to 6 p.m. on the remaining days.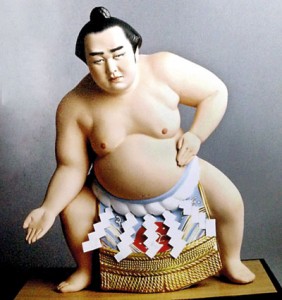 Japanese dolls known traditionally as "Ningyo (human shape)" are a unique cultural symbol because of their rich history and association with the Japanese way of life. In the land of the Samurai, dolls are important for several reasons. While showcasing craftsmanship and the creator's eye for aesthetics, they also represent features specific to certain regions of Japan, like the "Kyo Ningyo (Kyoto Doll)" made in Kyoto which is well known for the colour-soaked embroidery of its costume.
Dolls are also popular with young girls in Japan, just like they are in many other cultures. As the First Secretary for the Cultural and Information section of the Japanese Embassy, Masaki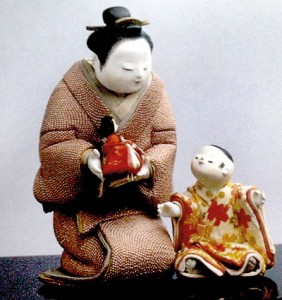 Pakaoka explains, dolls are used for Japanese festivities such as the Doll Festival in March where houses with young daughters place "Hina Ningyo" for presentation in their homes. Puppet-like dolls known as "Bunraku Ningyo" are used in professional puppet theatre which is an age-old form of entertainment and communication in Japan.
It is due to the important place dolls hold in Japan, that the Japan Foundation chose to feature them in this travelling exhibition. The Japan Foundation is dedicated to sharing the country's heritage with the rest of the world through mutual cooperation and cultural exchanges and has organised numerous programmes in over 130 countries to bring the socio-cultural treasures of the nation to different countries.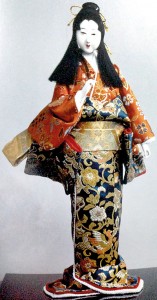 Senior Assistant for the Cultural and Information section of the Japanese Embassy Jenak Bandaranayake spoke of how the dolls that would be on display at the Galle exhibition have travelled the world before coming to Sri Lanka. They will be shipped to Islamabad, Pakistan after the Galle exhibition.
The Galle Town Hall will house a spectrum of Japanese dolls during the six days of the exhibition. "Gogatsu Ningyo" which is the warrior doll used at the Boys' Festival in May, "Oyama Ningyo" or Kabuki dolls which showcase the fashions of Japanese women, "Ichimatsu Ningyo" which are lifelike depictions of Japanese children, "Kimekomi Ningyo" or wooden Japanese dolls and dolls created by modern craftsman, are a few examples of the exhibits .
The aim of this exhibition is to provide the Galle community with an opportunity to connect with Japan. Mr. Pakaoka pointed out that people can view different types of dolls under one roof which makes the event special. "Everything!" he said.
So pay a visit to the Galle Town Hall this week to enjoy a cultural experience and celebrate the ancient Japanese skill of doll making.