A tuneful journey
Young musician Shannon Jacob speaks to Duvindi Illankoon about her experiences at the prestigious Berklee College of Music and how she hopes to touch lives through music
View(s):
Shannon Jacob fell in love with music when she started playing in church; "Playing and singing in church exposed me not only to traditional music, but also to contemporary music," she says. Since then she has gone on to lead many a show and choir, and as she stands on the cusp of graduating from the prestigious Berklee College of Music, the 26 year old musician spoke to us about what inspired her to enter this field and plans for the future.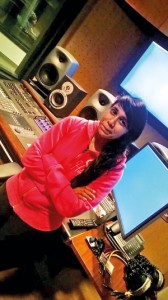 She began playing the piano at the tender age of four with Barbara Cooray, who lived practically next door. She rarely practiced at first, she says, and mostly stuck with it to get through exams. "I doubt early on I understood the value of what I was learning," she says over an en email interview. "At about the age of eight, I joined the choir at St.Paul's Church Milagiriya, and later went on to play piano, guitar and the organ at church services. This is actually where my musicality grew. I later went on to direct the church choir right up to when I had to leave for the States."
Before applying to Berklee, Shannon sang briefly with the Merry An Singers, the Bishop's College choir (eventually becoming choir leader), and also played alongside the late Ruwani Seimon for her choir Voices in Harmony. She was the piano accompanist for Canto Perpetua, The Old Boys Choir and rehearsal pianist for the Chapel Choir, under the guidance of Vinodh Senadheera at St. Thomas College Mt. Lavinia. It was with her own non-profit show choir Music.inc. that she recalls some of her most memorable experiences. The latter helped her in her Berklee application and interview process as well, where she spoke about Music.inc's work raising funds for the needy.
The real deal clincher, however, was her audition piece which she refers to as 'The Story of My Life'-"I started off by playing a one handed version of Twinkle Twinkle Little Star, which I developed further by harmonization, and merged this with bits and pieces of Bach, Beethoven, Jazz, Musical Theater, Pop and Gospel music," she explains. "There were other components like Ear Training, Sight Reading and Improvisation, which is the standard audition process at Berklee. I made it very clear in my audition and interview that I was keen on taking this Major, and I believe that putting together this piece proved it."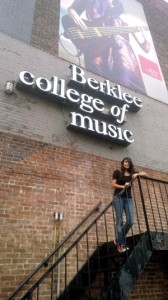 The course load caught her by surprise, at Berklee, Shannon and her classmates take an average of 8 classes per semester to fulfill a 16-credit system. "Truth be told, I have never felt this overwhelmed in my life before. This is what makes Berklee great. We are pushed to our very limit, deadlines are tough and realistic; especially when you are balancing such a huge course load, plus extra-curricular activities and work as well. In as much as it drives me to my very limit, I could not be any happier being here." Through university, she has met the likes of A.R. Rahman, John Petrucci and Zac Barnett and rehearsed in the same space as Lady Gaga and Beyonce. She remembers being at the SIR Studios in New York when the entire cast of Broadway's Les Miserables showed up for rehearsal; "What I learnt from meeting all these people is that they are human beings after all, and for them to get to where they are today, there was a lot of hard work, sacrificing and commitment involved," she shares.
Would she encourage other young people to follow with their guts when it came to music? Absolutely. "I won't sugar coat it. It's expensive, and unless you are incredibly sure that you can earn everything that you spent on it in your field of work afterwards, it is not something that you should attempt," she cautions. But being at a music school has opened up a world of possibility for her. "I get to collaborate on a daily basis with musicians from all around the world at Berklee. From student composers, performers, arrangers, songwriters to engineers, producers and directors; I get to collaborate, network and build relationships with the people that I am entering the music industry with. I value this connection very much indeed, and Berklee provides that platform for all of us."
She will continue playing at church, she says, because of "God, who has never let me down, and has blessed me with more than I could have ever asked for or dreamt of."
Where does she go from here? "Sounds cliché, but I honestly want to make an impact on humanity through music," is the unhesitant response. "I want to prove that music is not just used for an entertainment purpose anymore. It will be a balance of composing, arranging, production and film scoring. I am open to where God will lead me, and I know that having been guided thus far, there is a plan in store for me. I will definitely continue to keep playing in church and offering my service to God. I don't want to set solid plans, but I would love to work in the film scoring world. If I can do all of this while taking care of my loved ones, and helping the less fortunate in society, I do believe that my purpose here on earth has been fulfilled."