The importance of being Mangala
View(s):

My Dear Mangala,
I thought I must write to you even though I am not sure where to send this letter — to the Green Party or the Blue Party — but you seem to be a much more important person than we ever thought, because you are always in the news these days, although some may say it is for all the wrong reasons.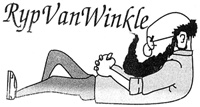 On the one hand, they tell me that you are in the forefront of the search for this 'common' candidate. That wouldn't surprise me because for the past seven years you have been trying to tell us how naughty Mahinda maama's government has been and why we should be getting rid of it.
We were not surprised by that because your father also left the Blue Party fifty years ago, even though he was a minister in Queen Bee's Cabinet. But he never joined the Greens; he formed his own party and contested the next elections — and lost!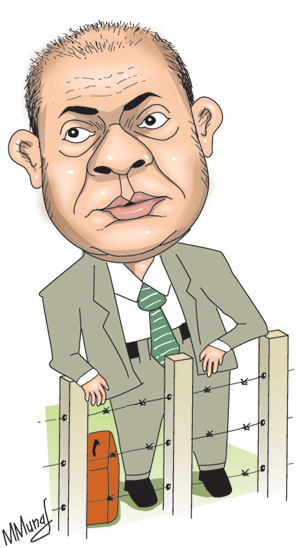 But then, there are also rumours that you are trying to creep into the Blue party again and that you have been asking for specific cabinet ministries in exchange for your return. It is also said that Mahinda maama and the Blues are not against such a proposal!
If the stories we hear are to be believed you appear to be miffed with the Greens and the Green Man for bringing young Sajith back in to the fold and for appointing him as the second-in-command of the Party. After all, it is no secret that there is little love lost between the young man and you.
People would of course ask the obvious question: how could you, of all people, after being Mahinda maama's most bitter enemy for the past seven years and after claiming to expose many atrocities that you alleged were committed under his watch, now join him and his party once again?
Someone once said that every man has his price and I suppose yours is the Ministry of External Affairs (or the Ministry of Ports and Shipping, for that matter). And, after being a politician for many years now, having a sense of shame must be something foreign to you, isn't it?
We also heard that you were about to seal a deal with the Blues but your good friend Satellite put a stop to it. I know that both of you are very good friends, but the entire country trusted Satellite, not once but twice, and I don't think we are better off for it, so you should think carefully about that.
Even if you do decide to join the Blues, Mangala, I don't think you would have to worry about campaigning for Mahinda maama, after criticising almost everything that he did for the past seven years. If you do have problems with that, there are people who are able to help you out.
Why, there is SB, who was at first Satellite's friend before he fell out with her, joined the Greens and then landed in jail. While he was with the Greens, he was Mahinda maama's harshest critic, just like you were, but after Mahinda maama pardoned him, he returned meekly to the Blue camp again.
Now, he is content to put all political ambitions aside, fight with university undergraduates and sing Mahinda maama's praises every now and then. Who knows, if you too return to the Blues, you might face a similar fate!
Then there is Dayasiri, who was another of Mahinda maama's most vocal opponents when he was in the Green camp. Had he been still with the Greens, he would be playing a leading role in the party now. Instead, he is going about bashing former Green colleagues during television talk shows!
Anyway, we then heard that you had left for Singapore only to find that you had re-appeared at a rally that called for the abolition of Mahinda maama's job. After all this, Mangala, you must excuse us if we are a little confused as to what your real motives are.
There are those who say that Mahinda maama said 'no' to most of your demands and that is why you are remaining with the Greens. As you must know, that is a dangerous game, Mangala, because even some of the Greens must have lost faith in you by now.
They will also see you as the man who branded their leader as 'Mr. Bean' when you were heading Mahinda maama's campaign against him nine years ago. That is a label that has stuck with him and that is one of the reasons why he is not as popular as he could be with voters.
Anyway, we will all be watching your next move with interest not because we readily agree with what you are doing but because that might give us a hint about which way the winds are blowing. After all, ten years ago, you quickly switched your loyalties from Satellite to Mahinda maama, didn't you?
Yours truly,
Punchi Putha
PS: With people like you in politics, Mangala, it is always avamangala for the people and jayamangala for the politicians, don't you think?