The Coffee Bean and Tea Leaf reopen top floor lounge
View(s):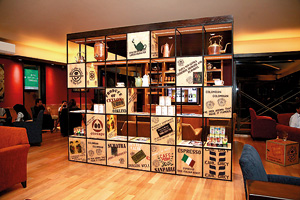 The Coffee Bean and Tea Leaf reopened the top floor lounge at their flagship Maitland Crescent store in Cinnamon Gardens last week after a six month refurbishment. The long awaited reopening returns the California based Coffee Bean brand to the top spot in the Colombo cafe and social scene, and is designed to be the meeting place in the city.
The lounge is decked out in solid oak and oak panelling, a Coffee Bean signature design from the American oak used in the original store in California when it opened in 1963, a release from the Cafe stated. The views of the surrounding neighborhood of Horton Place have been enhanced by floor to ceiling oak framed windows, and the lounge has several different seating zones, including a semi-private library area behind a showcase, and banquet seat cafe-table area for eating. An unusual new feature is a floor to ceiling glass 'spy box' that emerges from the side of the building, designed for Colombo's 'see and be seen' crowd to check who's coming and going. The lounge has been extended to incorporate an outdoor terrace with a vertical fern garden, a first for a retail outlet in the city.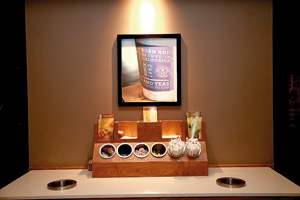 The new lounge is part of a complete rebuilding of the Coffee Bean's Maitland Crescent store at a cost of Rs. 85 million into a flagship that will be the largest and most luxurious Coffee Bean outlet in all South and South-East Asia, to be opened by the head of Coffee Bean Asia Pacific in the new year. The Flagship store will have 4,000 square feet of space for 175 customers spread over two floors of luxurious finishes connected by a grand oak staircase, and will include two outdoor garden terraces, a private meeting room, top quality wifi and sound systems, and a retail shop and coffee tasting bar for customer sampling of the range of Coffee Bean's world class coffees.
A digital interactive screen will allow customers to check exactly what is in all the company's products they consume, where they are made and even who makes it, part of the brand's quality commitment to serve 'Simply The Best' beverages and food. An enhanced kitchen will support an extended range of bistro style food beyond the signature cakes, pastries, sandwiches and wraps.
The flagship store will lead 8 new and refurbished existing stores to be opened by March next year.