Step into a party wonderland
By Vinusha Paulraj
With a Disney-themed b'day party becoming a hit, Sanuja Vitanachy has found her niche with her business, Partylicious
View(s):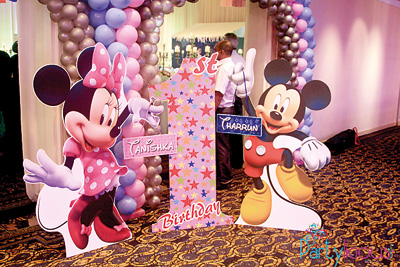 Their assignment sounded simple enough- turn the Hilton's Ballroom into Disney Land. Putting her crew of close friends and family to work from "about one in the morning" what resulted was monumental both personally and professionally for Sanuja Vitanachy. "We never knew we could do so much," she says of the event that got people talking about her business, Partylicious.
Having come in to swivelling pillars of pink and purple balloons, colourful tapestry and an almost real version of the iconic Disney castle, Sanuja's fairy-godmotherish touch on the Ballroom left her clients with tears of happiness and "got us emotional as well" she smiles.
In the five short months of starting operations officially, this birthday party which was under her label of events did more than spike up the number of likes on Facebook and keep the phone ringing off the hook. For 28-year-old Sanuja, it was a moment that told her she was headed the right way. Straight after her schooldays at St. Joseph's Convent, Nugegoda, life in the real world started with a job in a bank. Describing it as somewhat of a "front-line" kind of job she says dealing with people was an invaluable skill picked-up in her eight years working in banking.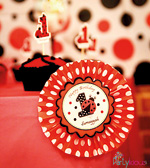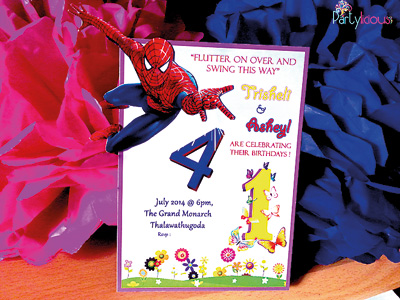 As it usually does for new mothers, life changed when Sanuja had her son. Going from the buzz of the bank to being a stay-at-home-mum, it wasn't until her son's fourth birthday that she discovered her love of putting events together. "It was a Planes themed birthday party" after the Disney movie, Planes that took about a month of planning. Intrigued by all the décor options and party ideas her research turned up, she found the task of putting the event together a lot more enjoyable than most would. If the constant advice she gave her family on parties was a nudge, the success of her son's fourth birthday was a firm push towards the events industry.
A quick browse through the Partylicious Facebook page will show not only the attention to detail, but a general theme running through each of their events. "That's because people are no longer concerned with the just colour schemes," she says, adding that themed events are what they like to think of as their forte despite being able to come up with whatever the client needs.
Before she embarks on the creative side, Sanuja believes "it's very important to listen to exactly what the client wants."Not affiliated to any foreign entity with the same name, Partylicious was the name she chose because it felt contemporary and didn't promise a preference for any particular kind of event.
Scheduling meetings during her son's school hours, Sanuja laughs, "my day begins when my son's ends." From the encouragement her husband gave her when she first told him her idea to set-up shop to her supportive "best friend" Chamindi Hemasiri- yet another asset from her banking days, Sanuja's crew still includes a fair number of family members."I couldn't do it without my mother and mother-in-law," she admits. Taking turns looking after their grandson when she has to meet with clients, Sanuja is convinced it is strong family support that has made her Partylicious dream a reality.