Jetwing Hotels shines at World Travel Awards
View(s):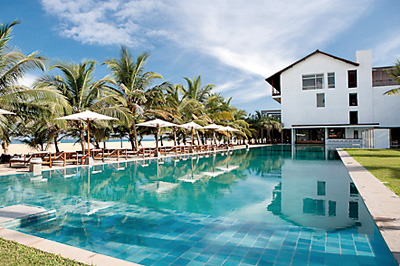 Sri Lanka's very own Jetwing Hotels picked up a total of 3 awards at the World Travel Awards, 2014, which marks the 7th consecutive year Jetwing has emerged victorious at the awards.
Established in 1993, World Travel Awards seeks to acknowledge, reward, and celebrate excellence in all sectors of the tourism industry. Today, the WTA brand is recognised globally as the ultimate hallmark of quality, with winners setting the benchmark to which all others aspire.
This year, Jetwing Lagoon, Jetwing Vil Uyana, and Jetwing Blue stood dominant in their categories, winning the same awards as last year– for (respectively) Sri Lanka's Leading Spa Resort, Sri Lanka's Leading Boutique Hotel, and Sri Lanka's Leading Wedding Venue.
Speaking in relation to the event, Jetwing's Head of Sales and Marketing Ishanth Gunewardene said 'Our product and quality of service is now world class and gaining popularity internationally and that is testament to our dedication and commitment to true Sri Lankan hospitality and our innovative approach. Accolades like this only help to further the strides we are making in this regard and Jetwing becoming the premier hospitality brand in Sri Lanka'.