Dining in: Six delivery options for crazy cravings on lazy days
By Duvindi Illankoon
View(s):
What happens when you get a crazy craving on a weekday afternoon or evening, when you're stuck at work, home or somewhere in between? In this rainy weather it takes a special kind of dedication to venture out for meals, but luckily you won't have to this week because we've put together a list of places that do delivery-whether it's just for you or a group of people these places are sure to fit the bill.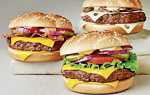 Backyard BBQ
Meat smoked and barbecued in a variety of ways-need we say more? They offer both beef and pork ribs, succulently smoked either Texas style or classic hickory style amongst others and chicken prepared in a number of ways-both are accompanied by mash and coleslaw. These guys also do burgers, pizza, chops and Vietnamese rice, so you won't have problems choosing what you want from the menu.
Find them on-https:
//www.facebook.com/pages/Backyard-BBQ/516523378366787
Delivery- They're based in Mount Lavinia and are quite flexible about delivery.
Call them on-0113012666
---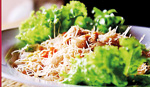 Quick Thai
As the name suggests, this where you would go for a quick fix when it comes to Thai. The bold, distinct flavours of Thai cuisine coupled with hearty portions play a big part in Quick Thai's popularity.
Find them on-https:
//www.facebook.com/QuickThaiSL
Delivery- Go through Quickee for delivery.
Contact-0113560466
---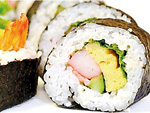 Naniyori
For the sushi lovers out there Naniyori does a little bento box at Rs. 860 that comes with a fairly generous selection of sashimi, veg and sushi along with white rice and condiments.
Find them on-https://www.facebook.com/Naniyorirestaurant
Call-0777300306
Delivery-Nawala and Kandana
---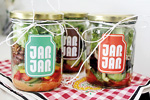 Jar Jar
For pretty, tasty little salads in a jar you may want to try these guys out. Pasta/ noodle based salads, fresh vinegary veggies with wholesome corn and seafood or meat or even a simple jar packed with juicy fruits in salad form; Jar Jar is the perfect outet for those who want something a little different for lunch.
Find them on-https:
//www.facebook.com/jarjarmeals
Contact-0767010118
---
Cherine's Quench
We've seen these little bottles of icy cold goodness at the Panino outlet in Colombo and often wondered if they deliver-and it turns out they do. Cherine's homemade, completely organic juices can be ordered for delivery, and may be the perfect thing in the middle of a busy day.
Find them on-https://www.facebook.com/CherinesQuench
Call-0773082355
---
China Doll Noodles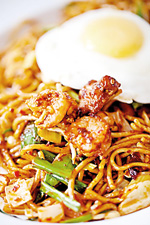 China Doll is already well known for the clever executive deals they offer for lunch on weekdays, and or the special delivery offers they have on certain items which yes, does include the famous hot butter cuttle fish on occasion. Should you keep religiously posted to their Facebook page, deals by the restaurant would be easiar to comeby.
Find them on-https:
//www.facebook.com/chinadollnoodles
Call-0117777800
Delivery-is 'door to door' in Colombo.