Passionate portrayals of female protagonists
View(s):

'Fire and Water' and 'Mothers' works of fiction in English by Srimathie R. Weerasuriya were recently released. Weerasuriya writes with passion in her work, both featuring female protagonists for whom life has not always been kind.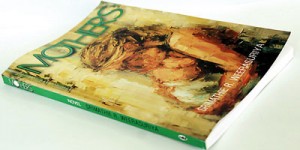 'Fire and Water' is the tale of a married woman who takes a lover, only to be spurned by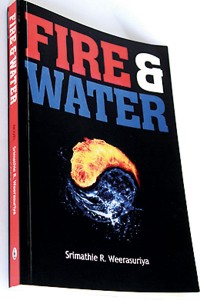 both him and her husband later. The end of both relationships leads to disastrous consequences for Surani-our protagonist- who finds herself sans husband, family and social standing in a fateful sequence of events. 25 years later she meets her former lover once more, and while recognition is instant for her it is not the same for Ranga, now a successful lawyer, who cannot find a trace of the woman he loved and left so many years ago. How will Surani extract her revenge from the man whose abandonment sent her life spiralling down the drain? The book, which begins at a leisurely pace and ends in a flash is a rollercoaster of conflicting emotions until the very last page.
'Mothers' introduces another anti-heroine of sorts-Ayoni, a successful lawyer compelled to leave her eleven-year-old daughter and husband for another man. Life is not kind to Ayoni over the years, with two failed marriages behind her and a third that seems ill-fated. Readers may feel a certain satisfaction for what might be perceived as comeuppance for a mother who abandoned her child, yet may also feel empathy towards an independent woman who only seeks to make a happy life for herself.
The author is a graduate of the University of Peradeniya and formerly a director at the Sri Lanka Tea Board. Her first two published works are Silver Lining, a collection of short stories in English and Avarjana, a novel in Sinhala. Weerasuriya is now retired and devotes all her time to writing.
'Fire and Water' and 'Mothers' are published by Sanghinda Printers and Publishers. Both books are available at their stores in Nugegoda and Wijerama.