The clown prince of endearing renown
By Gaston de Rosayro
Remembering Wijayananda Dahanayake
View(s):
The 112th birth anniversary of Wijayananda Dahanayake of Galle, the former caretaker Prime Minister of our nation, falls on Wednesday. He was born on October 22, 1902 as a twin in a conservative Kachcheri Mudliyar's family. Perhaps more than any other politician he was a sphinx-like and captivating individualist.
Wijayananda came howling into the world in his parental home near Richmond Hill. There was another mighty squeal hot on his heels and there surfaced an identical twin brother, Kalyanapriya.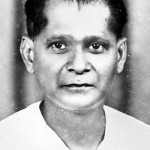 The time and date were considered favourable by astrologers who predicted that according to the horoscopes the births would change the course of the nation's history. The entire southern conservative family including their father Muhandiram Dionysius Sepala Panditha Dahanayake and his wife were delighted with the complimentary forecasts.
Yet no one would have prophesised then that the elder twin would storm the national political arena and rise to the highest rung of legislative power. The twins were considered extremely gifted and excelled academically, but they were also notorious practical jokers. To make matters worse neither of them could be pinned down for the sins of the other! Trying to tell them apart was an ordeal that their teachers and even Richmond Principal Small constantly underwent.
The twins were born close to Richmond Hill in the Dahanayake ancestral home Dangedera named after the nearby Buddhist temple. Their incorrigible mischievous streak later provoked a teacher to quip that they were the impish 'Dangalayas' who hailed from 'Dangagedera' – the young offenders' institution or jail.
They were educated at two leading multi-ethnic Christian schools – Richmond Galle and St. Thomas' Mount Lavinia. Strangely enough they were endowed with an exceptional amalgamated intelligence that was a consequence of colonisation. An illustration of Wijayananda's crossbred state of mind and way of life is best expressed in his flawless command of both the Queen's English and the Sinhala vernacular in which he could expound on any subject with equal facility.
Wijayananda Dahanayake's political profile is as fascinating and as many-sided as was his paradoxical character. This is his political legend in a nutshell. He was a member of the Lanka Sama Samaja Party and Mayor of Galle before joining the administration of S. W. R. D. Bandaranaike, prime minister and leader of the Sri Lanka Freedom Party. He served as cabinet minister of education from 1956 to 1959. He took office as prime minister, cabinet minister of defence, external affairs and education when Bandaranaike was assassinated in September 1959.
He contested the March 1960 General Election under the nomination of his newly formed Lanka Prajathanthravadi Pakshaya, LPP, also amusingly nicknamed the 'Lanka Pisthola Pakshaya'. He was not re-elected as an MP as he lost his Galle constituency in that election. He had also served as a cabinet minister of home affairs in Dudley Senanayake's government from 1965 to 1970 and cabinet minister of co-operatives in Junius Richard Jayawardene's government from 1986 to 1988.
Daha, as he was affectionately known, was certainly mercurial and could be petulant to a point of snappishness at times, although it was the usually good-humoured side of his character that surfaced most. Yet, he could also be waspishly exasperating too and as stubborn as a proverbial jackass. No one in the administration, legislature or the media was actually able to discern his inscrutable mindset or crack the facade of his real character.
As such he was imprudently underrated as the joker who had shuffled himself into the legislative pack by a twist of fate. They were unaware that he had done so with the deftness of a card sharp. His idealistic temperament and capriciousness was grist for the right wing press which lampooned him relentlessly. Ironically, these traits had made him a darling of the media who always found him a grand foil in contrast to his many starchy contemporaries.
If I recall correctly it was in 1970 as a young journalist when I was accompanied by my late colleague Kirthie Abeyesekera for lunch at the old Colonial Hotel opposite the Fort Railway Station. We ordered chilled beers as a familiar figure outfitted in national dress swooshed by hailing fellow diners with a cheery "Good afternoon!" It was the celebrated 'Bunis Mama' who sat at an empty adjoining table.
He was then serving as Minister of Home Affairs in the Dudley Senanayake government. Kirthie and I walked across, identified ourselves and paid him our respects. He promptly asked us to join him just as a waiter stood uncertainly at the table we had been occupying with two bottles of beer and glasses on a tray. "Ask him to bring the drinks here," announced the celebrated 'Voice of Galle.' We ordered another glass and found his company quite delightful.
In the course of light conversation I asked him about his twin sibling, Kalyanapriya. He sipped his beer sat back in his chair and quipped: "I say young man, there are two things in life for which we are never truly prepared." My curiosity aroused I queried. "And what would they happen to be, sir?" He eyed me for a few seconds. Then with a twinkle in his eye he gushed: "Twins!"
And then he babbled on conforming to his nickname the 'Bibile Brook' as he waxed poetically : "You see, to our parents we chaps are double the giggles and double the grins, and double the trouble if you're blessed with twins!"
The death of S. W. R. D. Bandaranaike hurled the island headlong into yet another political crisis. As caretaker Prime Minister Daha faced internal party mutinies as well as loud opposition demands that his government resign. But Dahanayake flummoxed the whole kit and caboodle with one fell stroke. In quick succession he dissolved parliament, fired five Cabinet ministers, quit the SLFP, and announced the formation of a new political party of his own.
In all, he was considered the most flamboyant and enchanting political figure this country has ever seen. He was voluble and enlivened every parliamentary debate. We will never see the likes of such a sparkling personality again.
When he died on May 4, 1997 as a simple man at the age of 94 years, he was the longest surviving Sri Lankan parliamentarian. The entire nation, notwithstanding political affiliations, was stricken with grief. Hardly surprising then that his vibrant legend lives on.