Letters
View(s):

Police transfers: Just another election stunt!

I refer to a news item in the Daily Mirror of October 10 regarding a plan to transfer 10,000 police officers next year and a large scale grant of promotions, with a view to creating a more efficient Police Service. "A more efficient Police Service" implies that the Police Service is efficient as it is. But efficiency is a far cry in the Police Service today. Creating an efficient Police Service is a laudable initiative but it is beyond my comprehension as to how transfers and promotions will create efficiency in the Police Service.

What police personnel need is proper training and the independence to perform their duties without political interference and harassment at the hands of politicians when their biddings are not adhered to. In a recent article published in the Sunday Times, Rtd. DIG Rohan Abeyawardena even emphasized the urgent need of a Counselling Bureau for the Police Department to counsel police officers suffering stress and trauma due to the unfavourable conditions in which they have to serve. Training and counselling are matters that the Police Department should give priority to.
One is rather sceptical that the transfers and promotions under review will be to improve efficiency in the Police Service but motivated to accommodate political requests with Presidential and General Elections expected next year.

Gamini Perera
Kirillapone

Noise pollution for residents near temples

This refers to an interesting article headlined "Sound of Mu-sick" in the Sunday Times of October 12.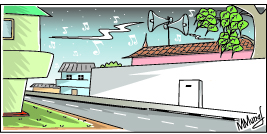 In addition to mobile food sellers and motorists who toot their horns, noise pollution also comes from temples.
The 'Sound of Mu-sick' blared from loudspeakers at more than 100 decibels from some Buddhist temples in residential areas at all odd hours of night is, to say the least, ear-splitting.  What is blared from these loudspeakers are largely old Sinhala movie songs with a religious flavour or even otherwise, with not much pirith or bana. This causes disturbances to area residents — old and young — who have to spend sleepless nights. Temple authorities do not care for either the environment or the rules which stipulate that such use of loudspeakers after 10 in the night is a violation of the law.
One could just imagine a house towards which loudspeakers from the temple are directed day and night and its occupants spending sleepless nights, without even having the chance to watch any television programme at home due to the overwhelming noise.
I recall sometime ago Muslims were criticised for their brief calls to prayer which do not even last five minutes.
Such over-exposure to loud noise can cause hearing impairments, hypertension, sleeping problems, stress and even heart disease in living beings when the core preaching appears to be on the lines of showing compassion, kindness and tolerance towards other beings.
Wonder what happened to the ideal of "Siyalu Sathwayo Niduk Wethwa" (May all beings live healthily)
Calistus Jayatilleke
Panadura
Questions over two types of JPs
Justices of the Peace are appointed by the Ministry of Justice. Some become all-island JPs and some only for a particular district. It is not known, however, on what basis these appointments are made.
Some banks and educational institutions require that affidavits and documents are attested by an all-island JP.
As I understand, district JPs are allowed to attest documents within their respective districts while the all-island JPs do not have that restriction. I find it difficult to understand why certain institutions prefer an all-island JP.
Will the authorities concerned clarify the position?
A District JP
Jaffna
Give unto pensioners what is theirs
The woes of pensioners continue. None of the promises made by the President to pensioners who went to Temple Trees on his request or the subsequent-pledges made in the Mahinda Chinthanaya about ten years ago has been fulfilled.
Being frustrated to the point of despair, a satyagraha was organised at the Fort Railway Station. But this was called off after the Director of Pensions came to the scene personally on a directive from the President and promised to rectify the anomalies without delay.
Sad to say, this promise was also not fulfilled.
In no other country are senior citizens, pensioners in particular, treated so shabbily as in Sri Lanka. Is it not a violation of social justice?
The pensioners are not asking for more, but their rightful due. It is high time the authorities concerned considered the grant of the correct pension at least to those who are over 70. It will be a great meritorious act. Render unto Caesar what is Caesar's.
K.J. Silva
Matale
Nonis an outstanding envoy
The resignation of Dr. Chris Nonis as Sri Lanka's High Commissioner in London is disturbing.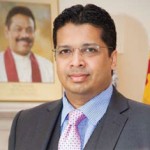 For three years he has been an outstanding representative of his country in Britain. He has worked tirelessly to publicise what is being done in Sri Lanka to achieve reconciliation and reconstruction after the long conflict, and he has made big efforts to bring the Sri Lankan communities together in the UK.
As a retired diplomat who once served in Colombo, and I write in that personal capacity and no other, I can say that he has been an exceptionally effective representative of his country. He has always conducted himself with the utmost decorum. He will be greatly missed.
Sir Peter Heap
via email