He goes north, she goes west,we all go south
View(s):

People, like corporate personalities, go places. Recently, if you watched them closely enough, some interesting people went to some interesting and unexpected places. In the past fortnight or so, and more, three such ventures have piqued the interest of yours truly.

First, India went to Mars. Its 'Mangalyaan' spacecraft made Mars orbit with a good deal of "achchas!" and namasthé-ing. Before long, the Red Planet may well be the Solar System's latest outpost of Hindustan; our subcontinental neighbours being famous for their penchant for colonising exotic locales from Melbourne to Manchester to Manhattan!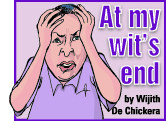 Then, Sri Lankan-native but adoptive-Indian actress Jacqueline Fernandez went to Los Angeles. Or, at least, announced her plans to take Hollywood by storm in the same vein that she caught the attention of Bollywood. Once upon a time, we had fond hopes that "our Jackie" would be a brand ambassador for Sri Lanka at a time of national crisis. And then, after it, in a time of international crisis. But fame and fortune have beckoned our glamorous model, icon, and artiste – and, as history can demonstrate, the call is ever-westward. Civilization has depended on tribes, tongues, peoples, and nations going west. So be it.
And, last but by no means least, the President went north. Aboard a brand-newly imported Chinese-built 'Yal Devi'. Which, only this week, recommenced its run to Jaffna Peninsula after a lacuna of nearly three-quarters of a decade. Made possible by the expenditure of over US$ 800 million to the Indian-government-owned subsidiary of Indian Railways, IRCON. Irony that a Sri Lankan head of state should owe (in some small way, maybe) his grand gesture of national reconciliation between the peoples of the north and south to two emerging superpowers who don't quite see eye-to-eye.
India's space race with China is a topic for another day. Jacqueline's metamorphosis from Bollywood beauty with brains to Hollywood femme fatale (she will play a psychologist in her maiden offering for Western audiences, we are told) is a subject that will no doubt be covered at length elsewhere. Our interest this week is in the recommencement of railroad services to the renascent northern peninsula of our once war-torn nation.
Needless to say, as a patriot, we are thrilled that there is at last an umbilical cord between the north and south again. One remembers reading somewhere that one of the first acts of a regional strong man on being mandated by his people to reunite and rebuild his country out of colonialism's ashes was to construct an arterial highway between the north and south of his country (Mahathir: Malaysia). Mahinda seems to have a similar idea… a much-needed and long overdue nexus between the sundered tribes of our nation.
Now one can wax eloquent in this vein for quite a while until the cows come home or Yal Devi sprints from Colombo Fort past Pallai (the last post on the reconstruction route) into Jaffna proper. But one might do better to mull the challenges that the railway link will pose, together with the positive opportunities it presents.
Certainly, historically, the rail road connection between Jaffna and Colombo has been considered by legislative assemblies as much as locomotive engineers for much the same reasons as any developing nation (think the Wild West) focused on its railways for economic reasons rather than emotive ones. For example, since the State Council mooted our northern link in the very early 1900s, the main ambition of successive Ceylonese and Sri Lankan governments has been to open up the northern rural hinterland to the galloping economic boom in the south (and vice versa). Although civil wars and violent internecine rivalries have arrested and retarded this trend for the past 30-plus years, both economic and emotional trajectories seem to be back on the right track now.
The last Yal Devi train before the closure of the northern line ran on the fateful night of 13th June 1990. Some 24 years later, the first Yal Devi train to make the tentative trip from Colombo (but, in fact, symbolically starting off from Pallai) restored the broken link on 13th October 2014 with HE on board. While euphoria in the state sector is tangible in the press and among populist reportage, a sour note was the absence of representatives of the TNA, now ensconced in power in the north. Politics, the art of the possible, is still keeping people apart with impossibly tangential agendas.
Other causes for concern over hype and hoopla helping policymakers run away fancifully into a railway-driven northern paradise are legion. We have time and space for a few, today.
The chief spoke in the wheel of a putative economic revival of the north is poverty. As has been recorded, our northern districts are among the poorest in the island. The respective poverty rates speak for themselves. In descending order: Mullaitivu (almost 29%), Kilinochchi (a little above 12.5%), Mannar (around 20%), and Jaffna itself (a tad over 8%). Compare these with poverty ratios in Vavuniya (under 3.5%) and Colombo (less than 1.4%). The issue is going to be that if the railway is to begin to alleviate poverty in the north and east, the state is going to have to do a lot more than ride the rails in air-conditioned comfort and claim a major triumph for its national reconnection project. Be that as it may a giant leap towards tentative reconciliation potential.
A second stumbling-block is unemployment. These rates too do not favour the northern districts. Kilinochchi is at almost 8%, while Jaffna, Mannar, Vavuniya, and Mullaitivu hover between that and the national average of 4.4%. It remains to be seen whether the burgeoning business opportunities around the railway townships between Medawachchiya and Elephant Pass will benefit from the twin tied rails passing through from the centre to the periphery. Much of the boom or bust will depend on how government interprets the signals it is getting from the ground as well as economic policy advisors and think tanks. More will depend on how sincerely and meaningfully the powers that be will press on privileging large infrastructure development initiatives over local income generation undertakings. And how significantly it factors small- and medium-scale businesses in the region into its policies. Equity of access to finance, markets, materials, etc., will determine how rapidly the gravy train comes to town…
A third factor is logistical, and is the province of the Railway Department. As an analyst has observed, in pre-war times the northern line had the highest per-region revenue as a result of the island's longest line (over 275 kilometres, with over 75 train halts). As with the great western railways of yore, in their developmental phases, the key may well be cargo, not passengers – or a prudent blend of both with the balance tilted towards rolling stock.
Last but not least there are the demographics of the balance of power, or the people factor. Even on the Yal Devi, as one rail rider noted, the bulk of the passengers are government military personnel returning to their posts up north. What price a northern railroad with southern hegemony?