A reading of Madhubhashini Disanayaka Ratnayake's work
View(s):

Madhubhashini Disanayaka Ratnayake will celebrate the launch of the second edition of her award winning novel 'There is Something I Have to Tell You' with a reading at Expographic Bookstore at Battaramulla on October 25 from 6 – 7 p.m.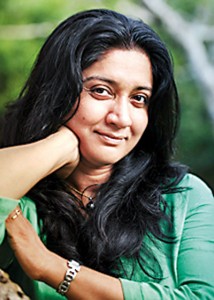 Also featured will be readings from her three short story collections Driftwood (State Literary Award 1990), Tales of Shades and Shadow (Gratiaen Shortlist, 2001) and A Strange Tale of Love (Gratiaen Shortlist 2005).'There is Something I Have to Tell You', won the Gratiaen Prize in 2011 and the thousand book print run was sold out a year after its publication in 2013. The book has got much praise from its readers.Professor Neluka Silva of the Department of English, University of Colombo, says, "Everyone loves a secret. . . . Madhubhashini Ratnayake's novel is a narrative that from the opening chapter to the end keeps you in suspense and intrigues you as you discover more and more secrets and hidden tales." Sometimes a socio-political commentary on post independent Sri Lanka, sometimes a love story, this novel deals with the lives of often unheard people, especially in the Sri Lankan English language speaking context. As poet Ramya Chamalie Jirasinghe says, "Unlike in history, in fiction, as Ratnayake magnificently displays through her craft and her novel, it is possible for marginalised people to tell their story themselves."
The evening of readings will feature music on the flute and keyboard by Sureka Amarasinghe and on guitar by Chintaka Jayakody. It will also contain a dramatised reading directed by Kaushalya Fernando.
Entrance is free and the event is open to the public.