50 years of service to the YWCA
View(s):

Edna Manel Nanayakkara completes 50 years of service to the Young Women's Christian Association (YWCA) in Sri Lanka.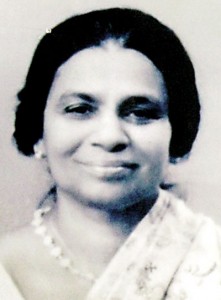 The YWCA has 30 branch associations throughout the island including in remote areas such as Walkotuwatte, Baddegama and Kudagama. Many of the village YWCAs had been initiated by Ms. Nanayakkara who had been persuaded to serve the YWCA, soon after her return from the United Kingdom (UK) after her undergraduate studies, by Lady Nesamany Coomaraswamy who visited her home
For her voluntary work in the West Ceylon Youth Council, Prisoners' Welfare Association and Ceylon Boys' Scout Association, she had been offered a Colombo Plan scholarship. Having secured the highest award of the Boys' Scouts after completing the Wood Badge Course, she had represented the Ceylon Association at the World Festival held in Gilwel Park, Windsor, UK, where she met the Duke of Edinborough.
Many are the committees Ms Nanayakkara has served on including as Chairperson of the Ecumenical Centre for Study and Dialogue, President of the Prisoners' Welfare Association and the Sri Lanka Association of Professional Social Workers (the only woman to hold this post) and the National Christian Council and the Christian Home Centre.
Currently, she is the Vice President of the Federation of University Women and serves as the Chairperson of the Fundraising Committee.
While being a teacher in English at the Girls' School, Dam Street, Pettah, she had also taught English to slum children in the area. She has also been a teacher at Kahawatte Beliatta Methodist School.