Addicted at Savoy
View(s):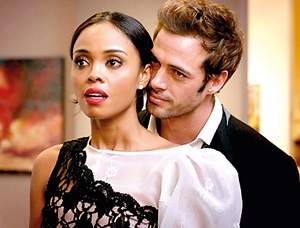 Hollywood thriller movie 'Addicted' directed by Bille Woodruff is now being screened at the Savoy 3D Cinema Wellawatte. 
Based on the bestselling novel of the same name by Zane, the film stars Sharon Leal, Kat Graham, Boris Kodjoe, Willam Levy and Tasha Smit.
Successful business woman Zoe Reynard (Sharon Leal) appeared to have attained it all – the dream husband she loves (Boris Kodjoe), two wonderful children and a flourishing career.
As perfect as everything appears from the outside, Zoe is stlll drawn to temptations she cannot escape or resist. As she pursues a secretive life, Zoe finds herself risking it all when she heads down a perilous path she may not allow her to survive.