Over 24,000 to enter state universities this year
By Aanya Wipulasena
Diyawanna Oya new bridge opened with neon lights
View(s):
More than 24,000 students have been selected to enter state-run universities this year, University Grants Commission (UGC) Additional Secretary Dr. Priyantha Premakumara said.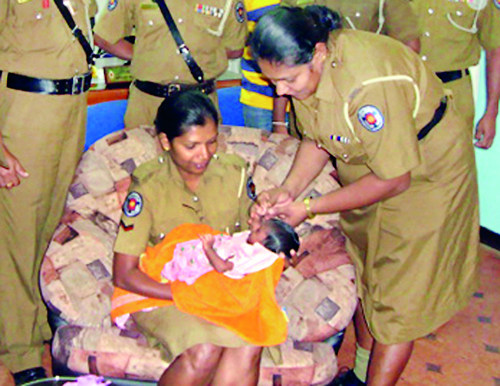 The UGC released cut off marks of students who sat the G.C.E Advanced Level Examination (A/L) for entrance to the university in 2013 under both new and old syllabuses.
Accordingly, the cut off marks for medicine for students who sat the G.C.E A/L in Colombo District is 1.9205, Kandy 1.8641, Anuradhapura 1.5946 and Jaffna 1.7889. The cut off marks for Law under the same syllabus in Colombo, Kandy, Anuradhapura and Jaffna are 1.9460, 1.8431, 1.9293 and 1.9434 respectively, while the cut off marks, for Arts is 1.3778 for the same districts.
Nearly 247,000 students sat the G.C.E A/L in 2013 with 143, 7400 of them being eligible to enter a university.
"The UGC received 55,988 applications but only 24,178 of them were selected under the normal intake. We will later take in 1,000 students as special intakes," Dr. Premakumara said, adding that the selected students can apply for 88 Bachelor Degree programmes.
He also said that two new degree programmes have been introduced to the students this year. These are Software Engineering at the University of Kelaniya and Translation Studies in Kelaniya, Sabaragamuwa and Jaffna universities.
Meanwhile the UGC will consider applications of students who sat the G.C.E A/L for the fourth time. They will be grated admission to state-run universities over and above the produced intake number.
"On the recommendation by the Supreme Court, students who sat the G.C.E A/L in 2011 and 2012 in their third attempt were granted another year to sit the same exam. The UGC will admit students to our universities above the intake number," he said.
Detailed information regarding the cut off marks are available at the UGC websites www.ugc.ac.lk and www.admission.ugc.ac.lk or in the Sunday Times official website www.sundaytimes.lk
Students can also call 1919, the Government Information Centre or the UGC on 0112695301, 0112695302, 0112692357, 0112678731 for more information.
Dr. Premakumara said that concerned parties can SMS to 1919 through ugc <space> Index Number and send to 1919.