NETPAC Award Winners at forthcoming Colombo IFF
View(s):

The International Film Festival of Colombo 2014 (IFF Colombo), the country's first ever film festival with an international standard announced the NETPAC Award Winning Film package scheduled to be screened exclusively at its festival starting on September 2.  The Network for the Promotion of Asian Cinema, also known as NETPAC, is an organization founded in 1990 that consists of 29 member nations and Ashley Ratnavibhushana, the General Manager and Jury Coordinator for NETPAC, has secured the selection of "NETPAC movies".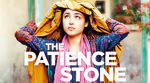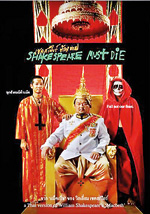 The NETPAC Award, presented to exceptional Asian films at festivals all over the world, is a prestigious award that honours standout Asian filmmakers on a global platform and the NETPAC film package would definitely promise Sri Lankan filmgoers a unique and enlightening cinematic experience.
This package includes director Emir Baigazin's "Harmony Lessons" which premiered at the 63rd Berlin International Film Festival, Director Sudevan's multi-award-winning Malayalam film "CR No. 89", director Mauly Surya's "What they don't talk about when they talk about love", director Jeffry Jeturian's "Bit Player" (2013); the Socio-Realist Drama-Comedy film from the Philippines, director Reir Celik's "Night of Silence"; a subtly performed film that takes place in a room, Director Atiq Rahimi's "The Patience Stone" (2012) which was selected as the Afghan entry for the Best Foreign Language Oscar at the 85th Academy Awards and won the NETPAC Award at the Toronto International Film Festival.
Ing Kanjanavanit, the daring Director of "Shakespeare Must Die"(2012), a bold adaptation of William Shakespeare's Macbeth, will be in attendance at IFF Colombo 2014 while director Kan Lume will also be in attendance representing his NETPAC Award winning film "Liberta".