Margarita Blue at 'Cross Road'
View(s):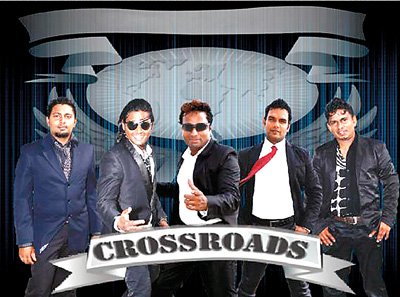 The band Crossroads will start their stint at 'The Margarita Blues Club' Galadari Hotel from Friday 25th July every Friday and Saturday night.'We call all their friends and fans that have been so supportive over the years to pop along' said Fabion Bonny Paul, the leader of the band.
Fabion Bonny,the leader and founder of the band Crossroads, has always been associated with rock music thanks to his husky voice and his love of rock music.
However Crossroads has transformed themselves in to a dance band leaving behind the rock image, of course the old favourites always requested by the crowds are still included in the bands repertoire so you won't miss out on renditions of Bryan Adams Summer of 69, Don't stop believin by Journey, Guns and Roses Sweet child of mine and Queens I want to break free.
The band is now highly focused on providing some great dance music both old and new and is highly focused on the clubs and corporate events.
Fabion Bonny Paul – Lead singer has been in the music industry for many years and became popular in the Colombo music scene when he joined the band Wildfire before forming Crossroads. He has also appeared at many corporate events as Sri Lanka's Rod Stewart performing many of Rod Stewart's hits.
Chami Mendiz – Drums and vocals has previously played with a few bands, including Cosmicrays, prior to joining Crossroads and has had contracts in the Maldives.
Sheril – is the groovy bass player, and has enjoyed relatively quick success in the Colombo music scene and has had the opportunity to travel to Dubai, Australia, India and the USA to perform. Previous band D Zone.
Eshan – Keyboardist is new to the Colombo music scene having studied Grade 4 piano and performing with smaller however popular bands
Ruwan – Classically trained guitarist to grade 8 has enjoyed success playing with bands and jamming with musicians for a number of years.