A gamble that bit off more than it can chew
View(s):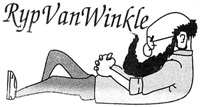 My Dear Dayasiri,
I thought of writing to you when I heard you were in the news again — after a long time. I wrote to you last nearly one year ago when you surprised many people by leaving the Green camp and joining Mahinda maama and the Blues just before contesting the Wayamba provincial council elections.
This time, though, what I heard was slightly surprising. You had allegedly assaulted young Harin during a television talk show. Perhaps you watched too much World Cup football, because it was said that you even bit him, just like what Luis Suarez of Uruguay did in the game against Italy.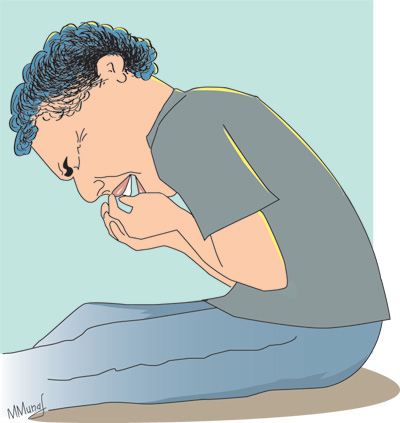 Of course, I cannot agree with what you did, Dayasiri, but even though everyone is blaming you for what happened and calling you names of various animals, I think I know why you did what you did, and I will tell you why.
One year ago, you were the rising star of the Greens. But, some people in that party were trying to sideline you and you were becoming increasingly frustrated with the Greens losing election after election and spending too much time in the opposition benches, when lesser people were ministers!
Then there was the little issue where you were seen as Sajith's man. Naturally, you got in to the bad books of your party leader and it is difficult to blame him for that too because you had this habit of criticising him publicly whenever and wherever you could, in media interviews and in talk shows.
If anyone had any doubts about where your loyalties lay in the Green party, you dispelled that by contesting the Green leadership elections held some time ago. After you — and the Sajith faction — lost, you could be excused for believing that your fate in the Green camp was sealed.
That was when Mahinda maama decided that you were ripe for the picking. After all, in Parliament and outside, you were his harshest critic and unlike others, when you made an allegation, people listened and believed you because they knew that you were not motivated by malice.
Mahinda maama would have thought that it was better for him to have you on his side than in the opposition and he went ahead and offered you an invitation although many in the Blue camp — especially those in Wayamba — didn't like that because they knew they will be upstaged by you.
I can also understand why you accepted that invitation, after spending years in the opposition and running the risk of being treated shabbily even if the Greens ever came to power — not that there is a great chance of that happening any time soon — because you had fallen out with the Green Man.
What you didn't realise was that Mahinda maama is smarter than most people give him credit for. He killed three birds with one stone. He ensured that the Blues won Wayamba convincingly by roping you in and at the same time silenced his greatest critic and deprived the Greens of a potential leader.
Look at you now. Instead of speaking about corruption in the Government and rocks blocking the port at Hambantota, you are a pet poodle of the Blues and singing for your supper. And what did you get in return? Not even a ministerial portfolio in the Cabinet, only a chief ministerial job in Wayamba!
Do you realise, Dayasiri that had you stayed with the Greens, you had a good chance of becoming at least the Prime Minister, not in the near future, of course, but maybe in fifteen or twenty years' time when the next generation of Greens would naturally have to take over the party?
You are not the first to forego such a chance. Had SB remained with the Greens, he would at least be its deputy leader today. And, mark my word, if Mahinda maama has his way, you wouldn't be the last; we may see many other stalwarts crossing over just before — and after — the next big elections.
When you were with the Greens, Dayasiri, you were in the news every other day, telling us what was wrong with Mahinda maama's government. Now he has given you a chief ministerial bone to chew on and the only way you can get among the headlines is by assaulting a former colleague on TV!
Unfortunately, there doesn't seem to be any way you can turn back the clock. The Greens took Uncle Karu back but I don't think they would welcome the return of someone who assaults former colleagues on live television. So, I do feel sorry for you, Dayasiri.
Yours truly,
Punchi Putha
PS: You may think your fortunes would improve at the next big elections when you can return to Parliament and become a minister. Don't take that for granted, though because you are still a podiyen in the Blues and every Johnny, Yapa and Navinna would have to be appointed ministers before you!