View(s):

Diplomatic rogue to pay back Rs. 45 m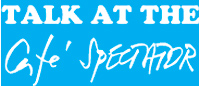 A Sri Lankan diplomat who served in a foreign capital has been strongly admonished over allegations of financial misconduct.He was ordered to pay back US$ 350,000 (more than Rs. 45 million) he has helped himself after a building was bought outright to house the mission. Suspicions had earlier centred on the accountant who was involved in the transaction. He had spilled the beans to exculpate himself.
The diplomat's plea had been that the money was paid to him by the seller but it has been rejected. The usual practice in that country is for the seller to pay commissions if any. If that deal is bad enough, two other transactions where the diplomat had allegedly made mark ups and pocketed the money, insiders claimed, were "outrageous". One, they said, was the medical bill of a top politician. Another was from legal fees payable to a law firm for defending a very important personality.
Now, the centres of power in Colombo including official residences of the leaders have been declared out of bounds for him. The boss has remarked that the man in question has "rubbed mud in his face" or mooney deli gewa. Thus another posting for him hangs in the balance.
Road for top radio man
The re-naming of Colombo streets by the Colombo Municipal Council (CMC) continues.
The latest change will come at Independence Square where the road provides common access to the Sri Lanka Rupavahini Corporation (SLRC) and the Sri Lanka Broadcasting Corporation (SLBC).
It is to be named Premakeerthi de Alwis Mawatha after the broadcaster and lyricist who was killed in July 1989 during the Janatha Vimukthi Peramuna (JVP) insurrection.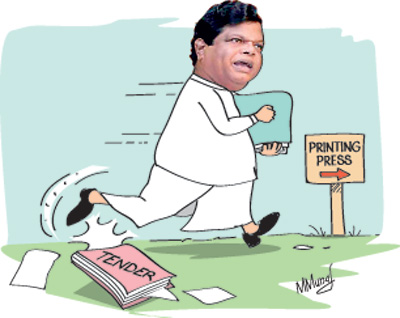 Text books: Education Minister skips 2015 tender chapter
Education Minister Bandula Gunawardena has won Government approval to print next year's school text books without adhering to the tender process.
This is in view of the limited time available to have the books ready for distribution free of charge to the students.
However, the Cabinet of Ministers has decided that picking printers to print school text books should be done through open competitive bidding process for 2016.
MR to meet chief ministers once a month
Meeting Chief Ministers of Provincial Councils will become a regular task for President Mahinda Rajapaksa. This is notwithstanding the only non-UPFA Chief Minister, C.V. Wigneswaran boycotting the last such meeting on Thursday. It has now been decided that such meetings will take place on the last Thursday of every month after the Cabinet meeting.
Chief Ministers have been instructed to consult Secretaries to the Council and forward matters to be discussed. President Rajapaksa is to nominate a senior officer from his secretariat to function as Secretary to these meetings.
The Cabinet Secretary, the Treasury Secretary, the Local Government Ministry Secretary and the Chairman of the Finance Commission will be in attendance.
President rebukes double-talking minister
"Sir, we must expose the Janatha Vimukthi Peramuna (JVP), how they carried out killings during those dark days," declared Minister Dilan Perera at a meeting at "Temple Trees" on Thursday. He was speaking in Sinhala about how propaganda should be carried out at the upcoming Uva Provincial Council elections.
"Why are you looking at Wimal and making those remarks. You should not do that," intoned President Mahinda Rajapaksa who presided.
"Like a fool, I was also looking at his face to see what he was going to say," remarked Weerawansa laughing. The meeting was attended by representatives of all state run media organisations, both print and electronic. In addition, among the ministers in attendance were S.B. Dissanayake, John Seneviratne, Rohita Abeygunawardena and Dullas Alahapperuma. Media Ministry Secretary Charitha Herath was also present.
In another media related matter, a minister known for his regular news conferences was ticked off by Rajapaksa. The charge was that he was publicly praising the Government and criticising it privately. A friendly media person had recorded his off-the-record remarks and played it.
Rajapaksa also made reference to it when he spoke to UPFA ministers, parliamentarians and Chief Ministers at a southern resort last month. Though he did not identify the minister by name, he said he was aware of what he was doing.
New jobs for top diplomats
Two senior career officers in the External Affairs Ministry are to be given new assignments.
Rodney Perera, now Additional Secretary in the EAM, will be Sri Lanka's envoy in Brussels.
Esala Weerakoon, who was originally nominated as High Commissioner for Canada, is to now serve as Additional Secretary in the Ministry of Economic Development. His appointment has been approved by the Cabinet of Ministers.
Revival of dairy industry: Waiting for the cows to come home
A delay in the import of 20,000 dairy cattle from Australia, the Ministry of Economic Development has complained, will affect Government plans to achieve self-sufficiency in the production of milk locally. The result — a decision has been made to import them in batches over two years.
The delay has been caused because the Ministry of Finance and Planning and the Ministry of Livestock and Rural Community Development took time to make their own observations to the proposal. The Economic Development Ministry also said that further delays in awarding the contract to the prospective supplier "could lead to a risk in losing the opportunity of receiving the already identified heads of cattle more suitable to the country earmarked to be imported, as was done on previous occasions."
The Ministry also argued that the process of loan negotiations would also be delayed causing difficulties in obtaining the dairy cattle. As a result, immediate action is to be taken by the Department of External Resources with the Export Finance Insurance Corporation (EFIC) of the Government of Australia and RABO Bank of the Netherlands for the implementation of the project.
Pots go in after hot battle
In a school in Jaffna, the principal is locking indoors pots that are bearing green chillies. They have been planted by schoolchildren as part of an agricultural programme.
This is after two teachers ended up in fisticuffs when they tried to pluck those chillies to take home.
No early birds for Kshenuka
The request on the corridors of Temple Trees made External Affairs Minister G.L. Peiris livid. "These things cannot be done whenever they want," he exhorted as others watched curiously.
It turned out that his Ministry Secretary Kshenuka Seneviratne sounded him out on the possibility of arranging early the presentation of credential by an ambassador designate.
He is from the SLFP
An error has crept into last week's column where I reported about an argument between MPs Sarath Weerasekera and Faisal Cassim (SLMC) at a meeting of the Government Parliamentary Group.
Mr. Weerasekera represents the SLFP and not the Jathika Hela Urumaya (JHU) as erroneously reported.
GL's ifthar without Muslim ministers
External Affairs Minister G.L. Peiris had his own ifthar at a Colombo hotel and invited diplomats, particularly those representing West Asian countries.
Two of his Muslim ministerial colleagues — Rauff Hakeem and Rishad Bathiudeen — were not invited.