Sunsilk party with Umaria
View(s):

"My life is on a new high , it is riding on a huge party wave since I signed up for Colombo's first-ever nonstop, 24 hour party by a brand," said Umaria, the pop, R&B and jazz singing sensation, whose the icon for Colombo's most talked about Sunsilk's purple party.

"I am mobbed by my friends and people who recognize me on posters and other media with my hair flying off like crazy," she told the Sunday Times.
Adding glamour and excitement to one of the most anticipated events of the year, Sunsilk has teamed up with Umaria to present the Sunsilk 24-hour nonstop party, billed to be one of the most high profile and happening events to rock the city this year.

The party will kick off at the Sri Lanka Exhibition and Convention Centre from 10.00am on the 26th of July and continue all the way up to 10.00am on July 27th. Entrance to the party is on invitation, so tune into Sun FM, Kiss FM and Yes FM or log on to Sunsilk's Facebook page at www.facebook.com/sunsilkHairExpertSriLanka to stand a chance to win invitations for the hottest party in town.

Also don't miss out on the fantastic opportunity to travel to the Maldives in the 24 hour Lockdown Challenge. Call Shakeel on 0759739353 and sign up now for this awesome prize.  As brand ambassador for the Sunsilk 24-hour party, Umaria represents the high energy vibe and exuberance the party promises to deliver, bringing together the country's high profile fashion, beauty and style icons, and society's A-list and a host of celebrity guests who know how to rock the party.

In her role as queen of the party, Umaria will add to the evening's highlights with some show-stopping numbers, guaranteed to keep the party rocking for 24-hours.
'I am very excited to be a part of the Sunsilk 24-hour party. As the first party of its kind in Colombo, it promises to be fantastic event, and one not to be missed. A lot of hard work and effort has gone into making this event a reality, and an exciting 24-hours full of fun and excitement await guests, who will enjoy one of the most exhilarating events on the city's party circuit', Umaria told the Sunday Times.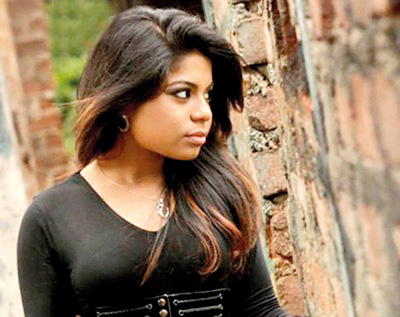 Sunsilk 24-hour party will launch the brand's newest variant – Sunsilk Perfect Straight shampoo and conditioner with its unique straight-lock technology which helps keep hair perfectly aligned for 24 hours. Following on with Sunsilk Perfect Straight's 24-hour promise, the Sunsilk 24-hour party offers guests the chance to let their hair down and party like never before, enjoying the freedom and fun that Sunsilk Perfect Straight can bring to their lives.
Guaranteeing an upbeat vibe, the party will feature Malaysia's hottest party property the awesome DJ Nuthiya, among other entertainers and live bands. Nuthiya has earned her fame playing in the best clubs in Malaysia and attracting overseas bookings in Indonesia, Vietnam, Maldives, Dubai and Singapore. The versatile DJ is a wizard at being able to flit between styles and shred genre boundaries.
Adding to the 24 hour lockdown party will be a scintillating fashion show, hair style experience zones where guests can treat themselves to trendy body art, hairstyles and even relaxing massages, and countless other novel activities and events all packed into the 24 hours.  If you love to party, you have got to be at the Sunsilk 24-hour party, as Sunsilk creates history and forever changes the way that Colombo parties.