Stages Theatre Group presents two innovative plays
View(s):
Stages Theatre Group, headed by well-known dramatist Ruwanthie de Chickera, will present two plays in the same week at the Lionel Wendt this month. The run starts with Daasa Mallige Bangalawa on July 23 and 24, followed by Walking Path on July 26 and 27. Both plays start at 7.00 pm. Daasa Mallige Bangalawa, co-directed by Ruwan Malith Peiris and Kalana Gunasekera, is an Indian tragicomedy adapted to Sinhala by S. Karunaratne from the original 'Sakkram Binder' by Vijaya Tendulkar.
The play won seven awards at the State Drama Festival in 2004, including Best Actress, Best Supporting Actress and Best Direction, and returns to the stage after ten years. The plot revolves around power, the female, self-centeredness and human relations.The cast comprises Jayantha Muthuthanthri, Dharmapriya Dias, Nilmini Buwaneka, Ravini Anuradha and Hemantha Iriyagama.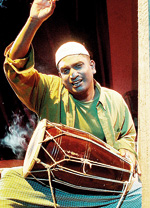 The directors, Malith and Kalana, are two promising young dramatists who have years of experience in the theatre at various levels, from acting to designing to stage managing. Walking Path is a play about the new walking path culture of Sri Lanka – the culture of exercise, of healthy living, of beautification of the city and people within it.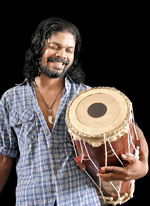 The play uses Colombo's walking paths as a symbol to understand this emerging sub-culture in post-war Sri Lanka, and was created along the walking paths of Colombo, where the actors spent many days observing human behaviour and interaction. Walking Path is a play without words. This is because most of the human behaviour around the walking paths happens without the noise of words.
The play is directed by Jayampathi Guruge, a multidisciplinary artist who has worked as an actor, set designer, costume designer, lighting designer, stage manager and makeup artist since 2002. Jayampathi has a degree in Drama and Theatre from the University of the Visual and Performing Arts, and recently toured India with Ruwan Malith Peiris as a part of the artistes' training programme of Stages Theatre Group.
Stages Theatre Group has produced such plays as CHECKPOINT, Two Times Two is Two and most recently 'Kalumaali'. Stages is known for making high-quality, original Sri Lankan productions over the last 15 years. 'Daasa Mallige Bangalawa', July 23 and 24 at 7.00 pm at the Lionel Wendt. 'Walking Path', July 26 and 27 at 7.00 pm at the Lionel Wendt. Tickets for both plays are priced at Rs 1500, 1000, 750, 500 and 300 (Balcony).