Parapura, Clitus' directorial venture
View(s):

The first cinematic direction of experienced actor Clitus Mendis, 'Parapura', revolving around a farmer who loves the sport of boxing will be released in Regal Colombo and other Ridma circuit cinemas around the country from the beginning of August.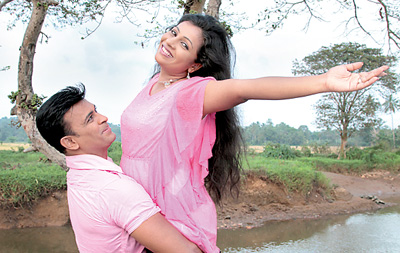 The cast which consists of both experienced and up and coming stars include Jeewan Kumaratunga, Ranjan Ramanayake, Sanath Gunathilake, Kanchana Mendis, Dilhani Asokamala, Nita Fernando, Buddadasa Vithanarachchi, Ajith Weerasinghe, Nilantha Vidusha, Menaka Peiris, Maureen Charuni, Palitha Silva, Kumara Thirimadura and Wilson Karu.
The film also introduces Dilantha Mendis and Malsha Kumarathunga to the silver screen. Suranimala an ancestral farmer is a talented boxer. His wife Sudarma, is a pillar of strength in all that he does and they have three children Madhawa, Kamal and Dilanga. Suranimala participates at an annual boxing event in the town and wins every year. Deciding to teach a lesson to Suranimala who gains repeated victories in the boxing ring, a politician in the town abducts his youngest son Dilanga. Emotionally and psychologically defeated by the loss of his son, Suranimala undergoes a series of debacles. The story takes a dramatic turn with Madhawa the eldest son takes up the responsibilities in the family and the mission to find his missing brother.
In the technical staff the screenplay is written by Lal Priyadewa, story and dialogue by Rajasinghe Loluwagoda, camera is handled by Lalith M. Thomas, music direction by Dinesh Subasinghe, editing by Anusha Sanjeewa Jayawardena, sound control by Sasika Ruwan Marasinghe, make up Tharaka Adikari and the production executive is Wijesiri Mallikarachchi. Produced by Basil and Srimali Jayasuriya, 'Parapura' is directed and co-produced by Clitus Mendis.