Welgama takes the House on a bus ride
By Chandani Kirinde, Lobby Correspondent
View(s):
The appalling state of the country's public transport sector is not a subject that is sufficiently discussed in Parliament, but this week, when Transport Minister Kumar Welgama introduced regulations to the House aimed at improving road safety, some of the difficulties faced by bus and train commuters were highlighted.
Transport Minister Welgama admitted that road accidents were on the increase with more than 2,300 killed in 2013, and nearly 7,000 suffering from serious accident related causes.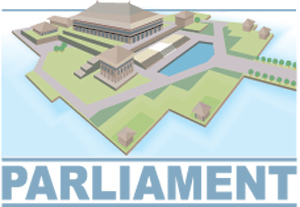 He said the new regulation ensures that only those between the ages of 23-65 and with two-years driving experience, can be hired as drivers of passenger buses. They will also have to undergo a training programme which includes First Aid and etiquette.The Minister, however, did not speak on the hardships that millions of public transport commuters in the country daily undergo, and how much longer will they have to suffer particularly whilst commuting in buses.
Private Bus Transport Minister C.B. Ratnayaka, also largely ignored the harassment that bus commuters especially in private buses face regularly and instead saying that roads today have gone from the gravel cart roads (karaththa para) of the past to carpet roads. He did, however, ask private bus commuters to call the hotline 9955 if they face difficulties while travelling by bus, and authorities would not hesitate to cancel the offender's permit if the complaint warrants it. Nonetheless, if the Minister knew anything about the subject he is in charge of, he should realise that this would mean 90 per cent of private buses would have to be taken off the roads, given their lack of respect, both for the passengers as well as their ignorance of road rules.
UNP MP Eran Wickramaratne who opened the debate on behalf of the Opposition, said that, while nearly 50 per cent of the transport budget goes to infrastructure development, sufficient funds are not allocated to improve bus and train services. "Government spends colossal sums building highways and roads, but this has not helped those who use public transport. The reality is that, even if the bus is available, people have to travel on the footboard. And, even if one manages to get a foot inside the bus, there is no relief, especially for women, who are subject to harassment within packed buses," he said.
JVP MP Vijitha Herath said that both train and bus transport systems in the country are in crisis, with train derailments a common occurrence and bus transport not faring any better. "There are many vacancies within the Railway Dept due to which train services cannot function efficiently. Government has to allocate more funds to fill these vacancies and ensure an efficient service," he said.
The JVP MP said that bus commuters were even worse off, due to the manner in which they are packed into buses far beyond their capacity, and hence, subject to gruelling experiences. "The appalling conditions under which people travel by bus are plain for everyone to see. There hasn't been any improvement in the system for many years," he said.
The majority of Government MPs who spoke, talked about the infrastructure developments that have taken place under this Government. These are no doubt important, but fancy highways mean little to the public who rely on public transport. And while new regulations like the one introduced by the Transport Minister are a positive measure, poor implementation of both road rules as well as those related to public transport means it is difficult to see light at the end of the tunnel, for the long suffering users of public transport in the country.