Xtaztic gets underway
View(s):

The UN Club of S. Thomas' College, Mount Lavinia will present their annual concert 'Xtaztic' on July 11, slotted to be an outdoor event for the third consecutive time. This year's show will be held at the Havelock Sports Club Grounds and promises to live up to its legacy to deliver an evening of great music and good vibes.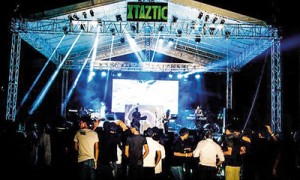 Xtaztic is the club's annual concert to raise funds towards charitable causes. Inaugurated in 2006, the show aims to provide exposure for emerging artists, and the opportunity to share the stage with professionals in showbiz. Previous performers have included Bathiya and Santhush, Doctor and the now notorious Sheriffs, signed on by Sony Music International. Interestingly enough, the Sheriffs made their debut performance at the 2011 version of Xtaztic and they've returned to the stage every year for the show.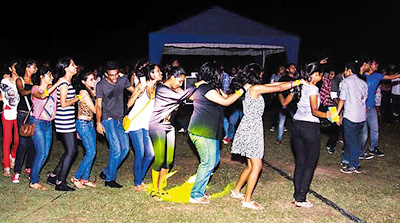 This year performers will include Battery, The Sheriffs, Magicbox Mixup, DJ Delarn, Electro Mechanic (Resident DJ at Kama Colombo and TNL Onstage finalist), Baccara Maskers (a dance troupe that emerged champions at Tantalize 2013), Stereo (a group of old boys from the school making their debut performance at the event) and Problem Child, another band from the school debuting at the show.
Last year, the event attracted a crowd of 1200 people, and in 2012 the event recorded the highest amount raised by a club at the school. "The numbers speak for themselves," says Sandesh Rajanathan, Secretary of the school's UN Club. "But more importantly, the funds raised are directed towards the club's annual community service projects." Together with the club's President Shenal de Silva, Sandesh and his team hope to raise enough funds to be directed towards selected community service projects, along with a health camp conducted annually by the members (last year the camp catered to over 600 people from the village of Bakmitiyaya in Ampara).
Xtaztic happens on July 11 at the Havelock Sports Club Grounds. Tickets for the show are available at Commons,  Bars Café and with UN Club members at St. Thomas College, Mt. Lavinia.