"Sokari" follows Shanthikarma tradition
View(s):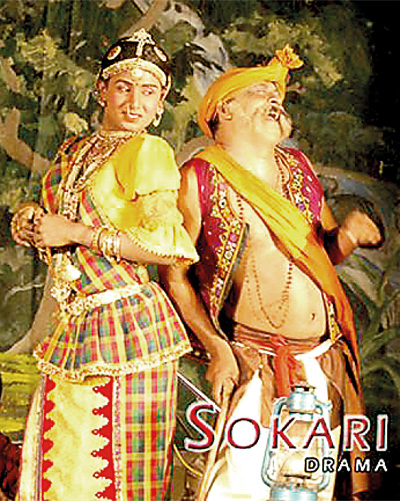 Sokari, an old folk drama in Sri Lanka, which was formed according to the rural traditions of Shanthikarmas that were performed to goddess Paththini seeking fertility and prosperity, will be staged on July 11at 8.00 am, 11.00 am and 6.30 pm at Y.M.B.A theatre, Borella.
This play which was performed throughout the nights for 7 days in the past will be staged once again with a new set of actors enhancing the characteristics of the play such as motion and makeup with special attention given to background and costume designs as well.
This play is directed by state award wining director Jaliya Rajapakshe and tickets are available at Sarasavi Book shop – Nugegoda, Sadeepa Bookshop – Borella, Surasa Poth Madura – Maradana, Salaka Senkada – Townhall and at theatre gate.