Old Sebs go 'back to school'
View(s):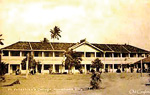 The Old Boys Association of St. Sebastian's College Moratuwa is making all arrangements to create yet another memorable day. 'Back to School', the latest event to come alive on Saturday 12th July (Poya Day), will provide an unprecedented opportunity to all past pupils, all young and old who walked to the portals of the College to meet and greet their colleagues of yester year, reminisce the good old days of their formative years.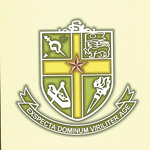 'This is also an opportunity for old boys to see the glory of the Alma Mater which has made vast strides of development in all fields' said Lester Gunawardena, the General Secretary of the Sebs OBA.  On this memorable day, old boys could meet past Rev. Fathers, Brothers and Teachers who will be present to revive their past memories of their good old days.
'Participants are free to wear School uniforms of their choice, Cadetting/Scouts/Sports uniforms etc. to add color to this occasion and requested to be at the College premises by 8.00 am' he added.  On the same day afternoon OBA family sports day as in the previous years will be held for which all your family members are cordially invited.
Sports Activities such as six a side cricket, Basket Ball, Athletics events Tug of War and games for ladies and children on the cards. Food and Beverages will also available for participants to enjoy with live music till 6.00 p.m.  Individuals/Teams of Old Boy's wishing to take part in competitions could deposit their registration forms in the box at the College security office before 10th of July 2014.
The OBA of St. Sebastian's is the apex body of the Old Boys' of Moratuwa's St. Sebastian's founded in 1931 and celebrated its Diamond Jubilee in the year 2006. St. Sebastian's College began serving in 1854 with 11 pupils on the veranda of St. Sebastian's Church, administered by the Parish Priest with the help of a Head Master and a few assistants.
In January 1926, the De La Salle Brothers took over the school and within three months they formed the secondary classes on the ground floor of the Brother's residence, "The Chevaliar Walauwa', the present Moratuwa Police Station premises. In December 1930, the College was shifted to the present premises at Uyana, Moratuwa, and the initial buildings were constructed with the donations made by the then Archbishop of Colombo and a Philanthropist – Bastian Fernando of Moratuwa. Presently the School is managed by the diocesan priests of the Colombo diocese.
The student population is at 3,500. The school is run as a Government aided non-fee levying private school. The Old Boys' Association of the college had been formed in the year 1931 and since then had been in the forefront of all the activities of the college, in good times and in bad, during all ups and downs of the School.
Contact Manjula Fernando – Project Chairman – 0777-877872 for more details
- Sanath Weerasuriya