French Festival at Cinnamon Lakeside
View(s):

In celebration of the French Spring Festival, The Dining Room at Cinnamon Lakeside takes on a French twist from 3 to 14 July, offering you a lavish feast of one of the world's most prestigious culinary cuisines.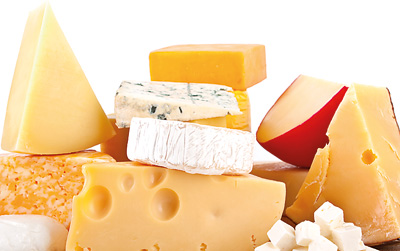 France was made famous by its rich cultural heritage and its exquisite cuisine amongst other accomplishments. The traditional rustic dishes with their authentic regional flavours to the extravagant gastronomic feasts known for their artistic and precise finishes are amongst the rich variety of tastes that make up this extraordinary French culinary journey.
Guest Chef Jean Yves Cuppari from the Terrace Restaurant, who has been specially invited from France, will be creating traditional French delights from his home country for this spectacular buffet. The vast selection of dishes range from Beef Provencal with Olives to Ratatouille.
The Beef Provencal is a traditional dish consisting of beef braised in red wine, with olives and herbes de Provence. The baked ratatouille, is a popular French dish of sautéed vegetables layered with a rich tomato sauce infused with garlic, onions, peppers and traditional herbs all baked to perfection.
Amongst some of the other famous dishes featured by the chef will be Eggplant, Caviar and Potato Salad with Marinated Sardines, Nicoise Salad, Stuffed Vegetables and Calamari Salad Tapenade with Toast; along with Tuna with Sauce Vierge, Sauteed Shrimps Provencal, Gratined Fennel Brandade de Poisson, Fried Panisse, Vegetables Tian and Potato Gnocchi. An extensive selection of gourmet French cheeses and breads will also be featured for your enjoyment.
The desserts like Lemon Tart with Meringue, Peach Tart and Lavender, Creme Brulee, Green Anis Macaron, Cantaloupe Salad with Honey, Strawberry Charlotte, Tropezienne Tart and Fruit Salad with Basil Panna Cotta.
The Dining Room will celebrate French cuisine from 7p.m. to 11p.m. at Rs. 2,695/- nett. Call on 0112491930 for more details.