French cinema gems at AC
View(s):

An enthralling series of French cinema will be showcased at weekly film screening on every Tuesday and Wednesday at Alliance Francaise de Colombo, Barnes Place, Colombo 7.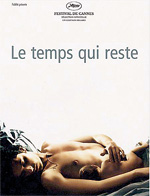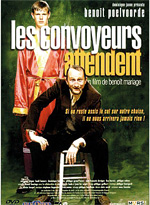 2005 French drama 'Le temps qui reste' directed by François Ozon will be screened at 3 pm on July 8 and at 6.30 pm on July 9. Romain is a very successful fashion photographer who's diagnosed with terminal cancer. He copes by being cruel and nasty to those he loves, until a visit with his grandmother changes his outlook. But, his girlfriend's moved out, now what?
French comedy 'Les convoyeurs attendant' directed by B. Mariage will be shown at 3 pm on July 15 and at 6.30 pm on July 16. Local newspaper reporter Roger hatches a madcap plan to make it big in the new millennium by entering his teenage son Michel in a contest to break the little known world record for door opening and closing. As his long suffering family look helplessly on, Roger pursues his dreams of glory…However, the reluctant Michel is much more interested in his girlfriend Jocelyne than entering the record books and tensions between him and his ambitious father begin to rise…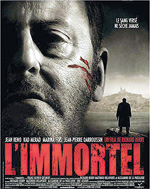 Richard Berry's crime thriller 'L'Immortel' will be screened on July 22 and 23 at 3pm and at 6.30pm respectively. Charly Mattei has turned the page on his past as an outlaw. For three years he led a quiet life and was dedicated to his wife and two children. However, one winter morning, he is leftfor dead in the parking lot of the old port in Marseille with 22 bullets in his body.
Against all odds, he will not die …
'La double vie de Veronique' a film about two identical girls who were born in two different geographical regions with no connection to each other. The film directed by K. Kieslowski will be shown at 3 pm on July 29 and at 6.30 pm on July 30. It is a the story of a life that continues, leaving a being to be perpetuated in the body and the soul of another being.