Their temporary bridge comes tumbling down
View(s):

The only access to Kadolana Doova in Moragalla, Beruwala, where over 60 families live, was by means of a wooden bridge.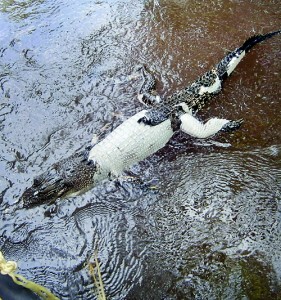 Last Friday (14) night this bridge collapsed while a family was crossing it. The river they fell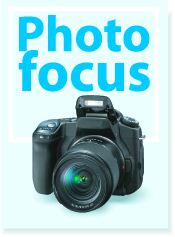 into is known to be crocodile infested but luckily none was hurt. However a reptile was bruised when the wooden planks fell on it.
Villagers told the Sunday Times that they made a temporary bridge following the tsunami which destroyed the old one. Even though they were promised a new bridge it was conveniently forgotten by the relevant officials as time passed.
"There are 65 families in the village. About 30 students used to cross to attend school. This bridge was the only access to our village," Upali Jayaratne said.
Pradeshiya Sabha chairman Kusuman de Silva said that they do not have enough money to build a bridge but will provide the villagers with wooden planks to rebuild it.
As the temporary bridge has also collapsed villagers are using a dinghy to cross the river.