Round II of MRA Rally Championship continues in Kantale
View(s):

The Round II of the Rally Championship of Motor Racing Association (MRA) continues for the second and final day at Kantale today.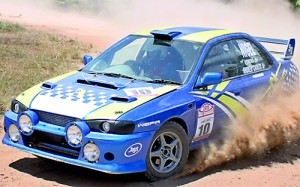 The Stage 2 of the rally, a repetition of the similar route as yesterday's Stage 1, will be held today from 7.30am within the property of the Kantale Sugar Plantation.
The route, which spans a total distance of closer to 25 kilometres, from Point 'A' to Point 'B' and back to the starting point, will hold rallies on three categories. According to Neil Hassim, the spokesman of MRA, closer to 25 competitors will be in action in all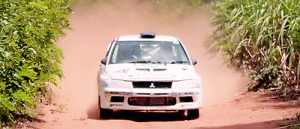 three categories.
"There is the Speed Rally and the TSD (Time, Speed and Distance) for novices and in addition the Motorcycles. Compared to the first stage which was held in Pelwatte, it is a sharp increase," he stated.
Ace driver Dinesh Deheragoda who won the MRA Round I held in Pelwatte, Buttala will be eyeing to win this stage as well, in pursuit of the overall championship. The TSD for novices in Pelwatte was won by Janaka Alapperuma. Dinesh Fernando, who was the sole competitor of the Motorcycles in Pelwatte will have to face the challenge from rivals who had joined in to give him a good run. The MRA Rally Championship is held annually with three rounds to decide on an overall champion of the year.