Civil Sri Lankans in an era of rancour
View(s):

What might it look like to honour the spirit of decency, simple courtesies, and excellence in manners, in our land today? That question keeps resurfacing in my mind… like some bit of bobbing detritus that cannot quite be flushed away at will. This discombobulation is due in no small measure to the ethos that prevails in town square as much as town hall these days… that is to say, in commercial as much as civic life.

Witness the egregious nature of our town- and country- rancour. The average Sri Lankan's nature is red in tooth and claw – almost everywhere, and virtually every day. It is apparent in the way we cope with traffic jams, with road rage. It is evident in the manner we jump queues and bump law and order about willy-nilly when our time is as short as our temper as we wait to be served or pandered to. It is perceptible in lowered eyebrows and furrowed brows whenever anyone corrects, critiques, challenges, chastises, contradicts,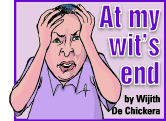 condemns, or countermands us. It is noticeable wherever professional (and now, even amateur or schools) teams meet – and do not greet or invite to treat in the heat of the unsporting moment. It is visible to me in the face I shave in the mirror every morning before setting off to work in the concrete jungle. It is clear to you in the rear-view mirror as you see my flashing headlights and hear my decibel-level-defying air horn. It is plain to us all in screaming newspaper headlines about buses mowing pedestrians down and trains smashing through vehicles across unprotected railway crossings and politically motivated thugs assaulting duty-bound policemen and setting their transport ablaze. It is painfully obvious in the hate speech and violent modus operandi of all public belligerents – from presidential advisors through ambitious propagandists to angry prelates – as they share their thoughts and blaze their trails in a not very private mien.
Wonderful that we can all share in this burgeoning national trait (fallen humanity, with a twist of island spice) – without having these sins of commission and omission laid at the steps of ethnicity, caste, or creed. Weird that in a country so full of religion that it comes out of our ears, ethics primers, and every whining moralist, we still can't mind our manners or uphold decorum long enough to let it go, to let it be, to let it pass. Wacky that you would be so polite, dear reader, to have read this diatribe thus far, and with such interest, on so mundane a matter…
We're willing to wager that it matters a good deal to you. Personally, professionally, and from the point of view of the survival of the politest. We're all convinced, aren't we, that manners maketh the man, the woman, the well-brought-up child, the model politico, the ideal nation, the chosen race, a holy people and priesthood? Pity of the matter, then, is that good behaviour counts for less than ever before. Perniciously, this ethos is spreading its wings – and, like a phoenix rising in the wake of a newly resurrected social war, is proliferating at an alarming rate. We're not out of the villu yet as far as re-sensitizing a bruised and calloused post-conflict national psyche goes; not by a country mile.
Would you consider that as concerns a return to normalcy vis-à-vis peace with justice, the pendulum has swung in the opposite direction (which is to say, along the same dire vector as before) as expected in the aftermath of the end of all hostilities? Are we not a more violent society than ever before, in a new and ugly way, and increasingly so? From bumptious two-bit political thugs who bump around a bit their errant electorates or bump off coppers, through abusive husbands who bury (or try to bury) their wives in a backyard pit, to that brazen motorist who forced you (calm, serene, you!) off the road… our national blood pressure is more than borderline hypertensive and our national psyche borderline bipolar in the manic phase.
So what? Soft koththu! So you say. The kokis crumbles thus.
To end on a brighter note, the Worm of Civic Unconsciousness is turning. Unnoticed, unsung, its heroes are at work out of the national spotlight and media headlines. Just the other day, I saw the Spirit of Altruism at work. Hurrying to cross the road at a busy intersection, I brushed past an elderly person and just managed to beat the red man flashing its "Stop!" imperative. But not before I heard a young man half my age pause, bow courteously, and enquire if A. The lady was all right? (I'd missed her gender and general demographic in my tearing, selfish hurry to barge away…); and B. Will she mind if he helps her to cross? My heart – which had wondered lonely as a cloud that floats on high over vales and hills – leaped; and then immediately slumped. For in that bloodcurdling, bone-marrow piercing moment I knew with certainty what was wrong with the world. IT WAS ME.
Hell isn't other people, dears. It's the naked ego running amok with nude id and rude superego. Time to stop and take stock that if it's civility you seek in an age of rancour, best start to apply the Golden Rule of timeless teachers to self before you apply it to all and sundry!
Oliver (that was the young man's name: I checked, shamefacedly, afterwards): if you're reading this… you made my day, that day; thanks!