Appreciations
View(s):

Yogendra Duraiswamy

We thank the Almighty for giving us a priceless gift

Some of us gathered together at a prayer meeting at your Thithi puja to remember you on your 15th death anniversary, remember the services you had rendered to humanity and thank the Lord Almighty for giving us a priceless gift.

I placed the garland that I had woven on the portrait and lit the special chitti lamp placing it in front of it. You looked so serene and peaceful as you always were.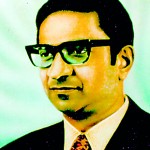 It is 15 long years since you passed on and I am truly grateful and thankful to you for becoming not merely my loving husband but being my closest friend, my confidante with whom I have shared my hopes, dreams, successes, fears and even my failures. You would take me through those difficult moments in time from my past and help me share the wisdom and the lessons that I had learnt with you. You made me learn from these experiences.
You live on in Naresh our only child in very many ways and in his style he emulates you, your virtues and love for the community.
One of the earlier accolades of your prowess in diplomacy was the acknowledgement from overseas in the form of a two year study (scholarship) in the Fletcher School of Law and Diplomacy for young diplomats – opportunities that are rarely given. Much to your regret and that of your dear friend Mary Lord, the Prime Minister who was also the Minister for External Affairs would not release you and you could not avail yourself of this wonderful opportunity. Instead, God had something else in store for you – our meeting and our marriage which was more important in your thinking.
I remember vividly, 1962 – when we met and married. I remember your first question to me when we met at your sister's place in Colombo. "Where have you been all this time? I have had to cross five continents and seven seas to find you." Our marriage was indeed a dream come true. We were all that we could have wished for and we set out on a wonderful life together cherishing each other till the end.
As I sat in prayer on this occasion, fond memories of you, your education, your achievements and above all your service and sacrifice for the cause of your community, family and people came rushing back
You graduated with an honours degree in Economics specialising in Political Science and International Affairs. You have passed on this love for both Political Science and International Affairs to Naresh who is also deeply interested in these subjects. You were also an athlete, a pole vaulter, a sprinter, a cricketer and tennis player and in later years a keen golfer – none of which seem to have passed on to our son! And in later years you became the President of the Alumni Association of the University of Colombo.
You graduated with honours and accolades through the groves of academe and the playing field entering the first batch of the coveted Foreign Service. And your love for the country and community especially during those very difficult days when the cry for Eelam was very strong, you retired prematurely from the Foreign Service with the rank of Ambassador and with ten more years to go, to come back and work for your people. You never advocated a separate State for the Tamils and felt that the Tamil youth should be guided through development and education into better times. This you were able to do to some extent when you were appointed District Secretary and Government Agent Jaffna, the first Tamil to be appointed to this prestigious position after 16 years
Your wonderful work in Jaffna during your tenure as District Secretary and Government Agent was greatly appreciated by the people even though the Tamil politicians didn't appreciate your work .
You were involved in various programmes and would participate fully in the discussions and meetings whether it be at the Council Meetings of the University of Jaffna or the Open University, the National Conference on Religions of Peace, the Asian and World Conferences on Religions for Peace, the latter based in New York, the India Sri Lanka Friendship Society, the United Religions Organisation, the Centre for Society and Religions, the Hindu Council, the Vishva Hindu Parishad, the Alliance for Peace, the Royal College Old Boys' Union and the Arts' Council of Sri Lanka.
The Ancient Order of Sikatuna was conferred on you by the President of the Philippines – an investiture to a departing envoy who had helped in promoting good will, relations and harmony between the two countries. In 1998, the President of Sri Lanka was to confer the title of "Deshabandu" on you but you politely declined saying that the time was not conducive to accept the honour when your people were suffering. I marvelled at your decision.
However you were proud when I was given the Zonta Award for community services, more so when the Hindu Women's Society felicitated me for the services I have rendered my community. Weren't we equally proud of our son when he was made a Fellow of the School of International and Public Affairs of the Columbia University in New York?
As the son of Sir Waitialingam and Lady Duraiswamy and a close devotee of Yogar Swami, the Sage of Jaffna, you were an heir to a rich heritage of service traditions. You have passed on these traditions to me and Naresh. Both Naresh and I built our lives around you as you did around us.
Till we meet again at the lotus feet of the Lord Almighty, I would like to conclude adapting Shakespeare words in Hamlet – "Good night sweet Prince. May your innumerable good deeds, your karmas sing your Atman to peace."
-Sivanandini Duraiswamy
Professor Ariyapala Ekanayake
He truly walked with us on our academic journey
It is with a heavy heart that I pen this appreciation for my esteemed and beloved teacher, Professor Ariyapala Ekanayake, who passed away on May 12. He was 81 years old.
I first met Prof. Ekanayake at the University of Sri Jayewardenepura where I was a first year student. At the time he was teaching political science, and I remember my first impression of him as being one of the best teachers I had ever had. He was always neatly dressed with charming manners. He was punctual and well -prepared for any occasion he attended. He delivered his lectures in his deep and resonating voice that kept the students engaged. He was concerned about students' welfare and sympathetic about their hardships. When we first started the Department Scholarship Programme for needy students in 1985, we received his full support as the Head of Department.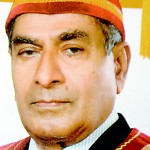 Prof. Ekanayake started his long and illustrious career in public administration in the Sri Lankan government's General Clerical Service in 1951, at the age of 18. He later served in many government departments around the country, where his knowledge and expertise on public administration, public policy and governance issues were strengthened and nourished. He entered the Vidyodaya University in 1960 and passed out from the newly established degree programme in Public Administration with a Class in 1963. He later completed a Master of Public Administration, which led him to securing an academic position in 1970.
Since then he tirelessly imparted knowledge, engaged in research in public administration and served the higher education sector in Sri Lanka in various capacities for more than 25 years. He was instrumental in establishing the Department of Public Administration at the University of Sri Jayewardenepura in 1980 by recruiting permanent staff and upgrading their skills through participation in foreign postgraduate programmes. He continued to play an important role in the Department's progress until the very end of his days. In fact, the Department was his life.
He encouraged his students to flourish and protected them at any cost when it was required. He was in fact someone of whom it could truly be said that 'he walked with us in our academic journey'. We went to him for advice when we were about to make critical or rather risky decisions in our careers. He always gave his unbiased and genuine advice, no matter what the implications were. He gained enormous respect and was loved by all his students.
Apart from his role as an academic and a researcher, what I valued most about him was his wisdom. He not only taught us the ethics of public practice but also the ethics of leading a moral life. He was a father figure to many of his students. I distinctly remember on my first day as a lecturer at the University of Sri Jayewardenepura, he walked me to my first class and introduced me to the students as one of 'his own daughters'. This bond went on for many years and he used to call me 'Loku Duwa', a title of affection and respect that I am proud of. In fact, his eldest daughter, my long-term friend, is a well-known consultant doctor in Australia.
The launch of his new book, 'Pamavu Sarasaviwarama', on his 80th birthday in 2013, made him very happy. In my view, he shared his past experience with us in a practical and positive way and showed us that determination, tolerance and good work ethics were important ingredients in both our work life and personal. At the time of his passing away, he was translating his book into English . It is a book whose message will benefit the wider world.
Of course, he had many other talents. He was a good singers and a good storyteller. All in all, he was a figure of wisdom and kindness, of wide-ranging and exceptional generosity. He will be much missed by all who knew him.
May he attain Nibbana!
-Ramanie Samaratunge
Berty Richard Mendis
Yeoman service to chosen profession
Berty Mendis, indispensable senior photo journalist
Exceptional calibre, popular photographer, illustrious career, humanist
Recollections of respected personality, to pen in a nutshell is numerous
Thoroughbred gentleman in field nearly half a century, courageous
Yeoman service to chosen profession in dedication, dignity.
Reputation achieved, unwavering, embodiment of diligence
Indelible name in fame, no traces of any vengeance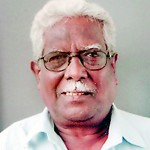 Commitment his prestigious symbol, in media so wide
Halllmarks countless, tower of strength to colleagues, ready to guide
Accustomed to method, never lethargic or faced any barriers
Richard less known name, moved with highest in land, in career
Demise of Berty, a vacuum in media will never be filled
Monumental tolerance, amazing talents, unique benevolence
Effable characteristics, dominant figure par excellence
Never wished for awards, rewards, accolades, integrity stands above all
Dutiful Berty reached 78th milestone in life to oblige God's call
In supreme eternal bliss may you rest in peace,
Solemn blessings of Holy One guide you to heaven, rest in peace.
-Kumari Kumarasinghe Tennekoon