Thousands participate at the Vattapalai Kannaki Amman festival
View(s):

The young and the old, they came in numbers to Mullaitivu last week to celebrate the festival at the Vattapalai Kannaki Amman Temple -one of the most revered and respected sacred sites of Hindus in Sri Lanka.

This temple dedicated to the Goddess Kannaki Amman – God Paththini to the Sinhalese- is the revered protector against forces of evil and illness.

Thousands including devotees from India participated at this year's festival.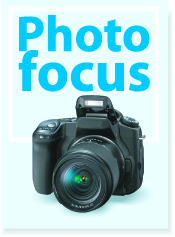 Among those participating in the rituals were persons injured during the ethnic conflict.
"We are happy we were able to celebrate this festival on a grand scale this year. I noticed there were many more people participating in the celebrations this year as compared to previous years', said Vishwanath Sandeepan, 27.
Army personnel ensured all facilities were made available to devotees participating at the annual festival.
Medical facilities were made available through a medical centre which operated until festivities came to an end.
On the final day the security services organized a dansala which offered devotees vegetarian meals.
Mullaitivu security forces commander Major General Jagath Dias said that assisting and helping in the organisation of events such as this one helped build better relationships with civilians in the area.
Air Force helicopters showered flowers during the procession.