Rats and rain ruin drugs
Story and pix by Hiran Priyankara Jayasinghe
View(s):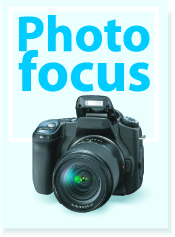 Patients who obtain treatment from state hospitals depend heavily on the drugs dispensed to them. But in some instances poor storage facilities are resulting in the drugs being disposed of.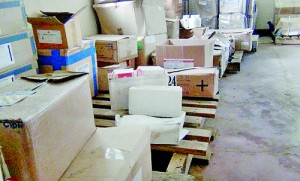 These pictures captured at the storage facility at the Base Hospital in Puttalam speak for themselves.
The store room, the quarters for hospital officials, is in a dilapidated condition. The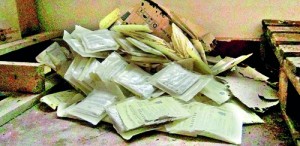 room is sans electricity and ventilation and is infested with rats and other insects, according to hospital employees.
In addition on rainy days the packages get wet due to leaks.
'Some of the labels too are eaten by rats or termites and the medicines have to be discarded as the employees cannot identify the drugs," an employee said.
Provincial Health Director Dr. Paul Ranjith said they hope to renovate the building as soon as possible to improve the facilities.