Sunday Roast with Jazz at GFH
View(s):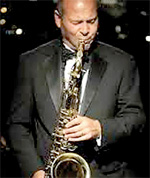 A Sunday luncheon with family and close friends is considered a treasured experience.  Sunday Roast with Jazz is the latest attraction of the Gall Face Hotel. The Galle Face Hotels continues its pre-eminent position in the community by resurrecting the traditional' Sunday Roast Luncheon' 'The elegant old world charm of the signature dining room of Galle Face Hotel: The 1864 is the ideal location for such get-togethers said Tony Fleming Group General Manager of the Galle Face Hotel Group.
The Sunday Roast Luncheon table features a collection of carvery items: Fish, Lamb, Beef, Poultry and Pork. A range of accompaniments to the carvery including roasted vegetables, Yorkshire Puddings, sauces and condiments which completes the picture and stimulates the palette.  A traditional Sunday Roast would not be complete without a selection of desserts of pies, crumbles and puddings – the perfect finish to a perfect Sunday Luncheon.
The jazz session starts from 12.30pm to 3.00pm and the cover charge is Rs. 3500/-nett inclusive of beverages.