Given out even before howzat
View(s):

Dear Alistair Cook and the English cricket team,
I thought I must write to you after watching the cricket matches in England last week, where you were defeated quite convincingly after which you are now complaining about that silly run-out and saying that our chaps were not playing in the correct 'spirit' of the game.

Let us face it, Cook, that chap Sachithra ran out Buttler after warning him a couple of times about gaining an undue advantage by taking a couple of steps forward. He wasn't required to give such a warning but, in keeping with the 'spirit' of the game and in true Sri Lankan style, he did.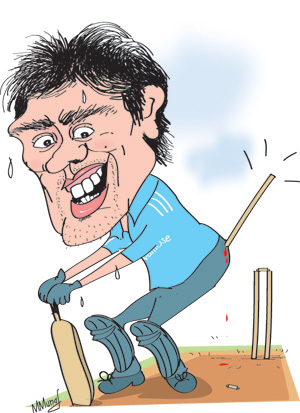 I do agree with you that the game was not being played in the correct spirit — by you and your team. Or else, why did that Buttler chap continue to take a couple of steps out of the crease so he could steal a sharp single — even after he was warned?
And let us face it Cook, you English, even though you invented the game, are not the best Ambassadors for the 'spirit' of the game, are you? Remember the incident where that son-of-a-match-referee Stuart Broad calmly stood his ground after being caught in a game against the Aussies?
Then, how is it that your country, India and Australia recently called yourself the 'Big Three' and took over control of the game, deciding on who plays whom and what the rules will be. Just because these three countries have the most money, that doesn't mean it is fair or in the correct 'spirit', is it?
And remember how you offered a higher salary to our coach just before we toured your country and took him away from us? He would have joined your camp knowing all the strengths and weaknesses of our team — and you still have the cheek to talk about the 'spirit' of cricket, old chap?
I am not surprised that you do this, however. After all, you ruled us for more than a hundred and thirty years and violated every possible human right in this country but now your Prime Minister, that Cameron fellow, is running around with his jungees in a twist, trying to lecture us on human rights!
But, Alistair, what I also wanted to tell you is that you shouldn't be surprised that Sachithra ran out your Buttler fellow. In this country, the non-striker is supposed to be just that, a non-striker. If he tries to be too smart and steps out of his mark, he (or she gets) run out before you could say 'How's that?'
Let me give you a few examples. We had this General who was doing a very good job with winning the war. But after the war was won, he thought he should get more of the credit and become 'man of the match'. Before he knew it, he was stumped, in jail, stripped of his rank and even his pension!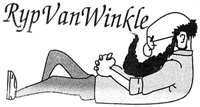 Then we had a Chief Justice. When she was first included in the team, there were protests that she was not experienced enough to play at the highest level. But she did and soon became the captain of the team. Then she began to take decisions on her own and she had to quickly leave the field, retired hurt.
Right now, we have a 'Red' chap who was supposed to hit out every now and then but only play a supporting role. He is now getting too big for his boots and hitting out ever too often. It is very likely that he will booted out soon too, beard and all.
This happens not only among people who enjoy power but even with those who do not. Why, there was this Green chap who was supposed to be the deputy leader but he then began to have leadership ambitions. Now he has 'run out' of steam because he is quarantined in a 'Leadership Council'.
Alistair, we also have those who play the role of the non-striker very well — and they not only survive but do quite well for themselves too. The trick is to allow the batsman at the other end to take all the glory — then you never get run out. Right now, the best non-striker we have is a chap called Di Moo.
Think about all this, Alistair, as you prepare to take on our team for the test matches. Being whinging poms, I know it may be difficult for you to stomach what that Sachithra did but I hope you do realise that the sun has set on the Empire and you no longer rule the waves and waive the rules.
Yours truly,
Punchi Putha
PS: As for Sachithra, what next I wonder, now that he has been reported for a 'suspect' action. Maybe Channel 4 will make a documentary about him and that Cameron chap will then want to have an international inquiry and try him for war crimes!