Sunday Lunch with a twist at Cinnamon Lakeside
View(s):

A gastronomical journey will come alive at the Cinnamon Lakeside Colombo to experience the Sunday lunch like never before with a host of international culinary choices.  Sunday Brunch offers guests a mouth-watering selection of culinary dishes from around the world including Continental, Carvery, Chinese, Indian, Thai and Japanese fare as well as traditional Sri Lankan classics and fresh seafood.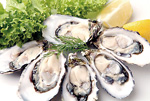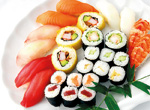 Also on offer are three unlimited beverage options which will allow guests the opportunity to enjoy limitless refills on mocktails, lager or bubbly, whilst sampling any of the delicious items available. Adding to the dining experience, young children will have plenty to keep themselves occupied as they will not only enjoy the delicious goodies on offer but also have a jumping castle and special movie screening to look forward to.
Embrace the tastes and sounds of a traditional Latin barbeque at 7° Degrees North . The menu is packed with a selection of Grilled Lamb, Chicken and Fish accompanied with fresh tomato salsa to add a splash of Latin flavours. Cinnamon Lakeside Colombo's outdoor bar and restaurant, 7° Degrees North creates the perfect atmosphere for a barbecue. Even before the meat is served, diners savour its appetizing aroma as it is cooked and smoked over charcoal. While away a lazy Sunday afternoon by the Beira Lake, as a live jazz band completes the atmosphere.