'Clique'…, out for a better evening
By Sanath Weerasuriya
View(s):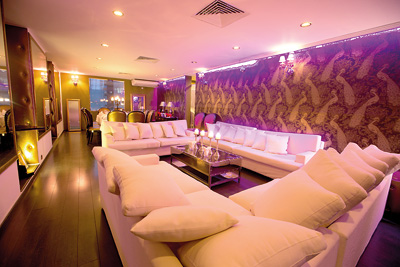 'Clique', the latest entertainment centre and the lounge in the city is located at the Colombo Pharmacy building at Union Place. Opened in November 2013, Clique catches the vibration of Colombo's night life slowly but steadily. It has now become the most popular hangout and nightspot in the town with sophisticated dining facilities and live music.
Clique is located at the Colombo Pharmacy building and is spread over two floors. The space is demarcated into a main restaurant area featuring a private walk-in elevator, the bar/private club, the Magic Room (a private bar)-The Supper Club and the Board Room (a private dining area) is located on the lower floor.
'By definition, clique refers to a small group of people with shared influences who spend time together. The same goes at the 'Clique' too. It is a hangout place for friends, meeting place for young ones with live music and dancing and a family dining for loved ones' explained Ranil Delgoda, the Manager of the Clique.
Drawing from the positive connotation of this definition, we adopted to create our very own definition of this word to apply to all attributes of Clique, from its highly selective and exclusive clientele, to its interior decor elements and style, quality of food and music.
Clique is the newest venture by Cantaloupe Group. A 'Tetchy Baroque' theme has been used for the design concept for Clique, perfectly emulating the underlying design elements used at all Cantaloupe venues and projects. The Baroque element was first introduced through the designing of both Amuseum venues at the Galle Face Hotel and also at the Heladiv Tea Club at the Dutch Hospital.
This design ethos is taken a step further by punctuating it with bright colours and introducing another element of spatial intelligence with technology, which thus leads us to 'Techy Baroque'.  The restaurant will feature highly ornate Baroque elements which will be further accentuated with LED lighting, innovative materials combined with art deco, wallpaper, chandeliers, candelabras, chesterfield couches, decorative mirrors and carpets. The restaurant also features a Lounge area.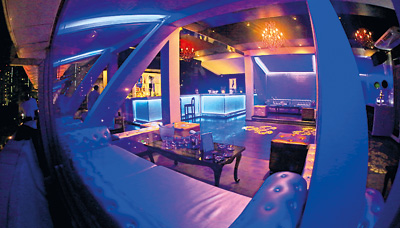 Clique is a decent escape from busy life. Fridays are usually busy with DJ music, while 'Thanuja' featuring Thanuja and Nathan are on the bandstand for selection of '90s jams and slick lounge music on Wednesdays. Popular band 'Slipping Chairs' comes alive on Thursdays.
The cuisine at Clique includes prime dishes that combine oriental, Sri Lankan as well as western cuisine with a fusion spread where steaks, sushi, rice, a range of sauces and much more are available to select from. The signature dish at the restaurant is named Clique Rice where Paella, a rice dish from Spain, has been adopted to suit the Sri Lankan pallet by adding chicken curry, spices and vegetables.