Wigneswaran ends courtship with media
View(s):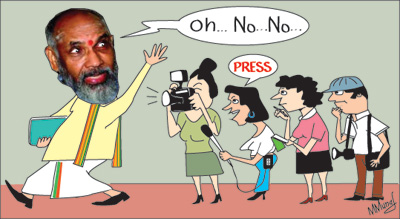 Northern Provincial Chief Minister Canagasabapathy Visuwalingam Wigneswaran is a man of many parts.  He was once a lawyer, then a magistrate and retired later as a Supreme Court judge.  When he turned politician by becoming the Tamil National Alliance (TNA) chief minister candidate at last September's Northern Provincial Council (NPC) elections, he courted the media. Many were the interviews and media conferences he gave. He became Chief Minister and continued his public relations drive meeting with local and foreign journalists.
Now, eight months into his office, Chief Minister Wigneswaran has changed. He sent out a circular this week to the media in Jaffna that they should not make any attempts to contact him at his office or residence. He has said he would inform them if any publicity was required. That is not all. Mr. Wigneswaran has also decreed that the media should not cover any events where he meets up with foreign or local dignitaries nor seek personal interviews with him.
A witty Jaffna journalist remarked, "If he made the order as a Supreme Court judge it would have been binding. How can he rule that we not cover who meets the Chief Minister or not. The Jaffna people have a right to know. What is he trying to hide?"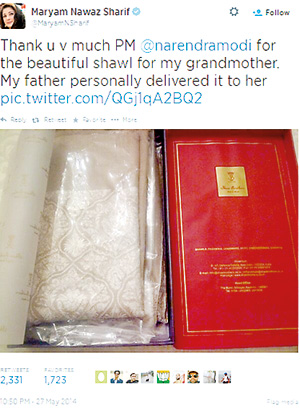 ---
Modi shawl thrills Sharif's daughter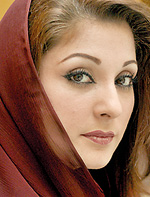 Indian Prime Minister Narendra Modi sent a gift to the mother of Pakistan Prime Minister Nawaz Sharif after they met for Mr. Modi's swearing in.
The gift had Mr. Sharif's daughter Maryam gushing in admiration. "Thank u v much PM @narendramodi for the beautiful shawl for my grandmother. My father personally delivered it to her," she wrote on the micro-blogging site, Twitter. She attached a photograph of the shawl along with her comment.
---
No room for Deputy Commissioner in municipality building
He has years of experience behind and a bigger task ahead but the newly appointed Deputy Municipal Commissioner Dr. Pradeep Kariyawasam faces an uphill task.
This week, when he turned up to assume office, he realised there was no office room allocated to him. This is despite his appointment being made by the Governor of the Western Province at the behest of top Government leaders who knew his capability.
One source at the Colombo Municipal Council said acting Municipal Commissioner K.D. Chithrapala refused to accept the letter of appointment issued to Dr. Kariyawasam by Governor Alavi Mowlana. He had insisted that a letter from the Commissioner of Local Government be produced. Dr. Kariyawasam was to occupy the same room from where he functioned as the Chief Medical Officer (CMO). That had been the decision of Mayor A.J.M. Muzammil. However, that room had been forcibly opened and the locks changed, said the source.
The Mayor has so far failed to act on the complaint about the reported break in. Others say he has gone round the Council building trying to locate a room.
Is another high official calling the shots and placing obstacles on Dr. Kariyawasam? A delay will sure reveal the answers, they say.
---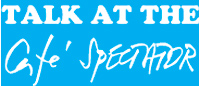 Politicos line up for photo-ops with Namal
As a public official, a politician's duties differ. No matter how busy you are one does not forget to take a selfie or pose for a picture with one's fellow MPs, be it in a meeting, in Parliament chambers or while jogging. MP Namal Rajapaksa is in great demand. Most MPs wanted a picture with him. He is ever obliging, no matter whether an important issue was being discussed in Parliament or not.
MP Rajapaksa's twitter feed has a steady supply of him posing for pictures with different politicians, some he retweets other pictures are his own uploads.
MP Thilanga Sumathipala took time off even during the No-confidence debate to tweet a picture with Namal while in Parliament. Giving him good competition was MP Uditha Lokubandara who also tweeted a picture with Namal from the back benches, and in the back ground MP Ven. Dr. Omalpe Sobitha looks rather unimpressed.
---
Police twitter comes a cropper
The Sri Lanka Police's Twitter account has been in operation for several months now but the number of people following it is rather low.
As of yesterday, the total number following the SLP account was 85. A People Friendly, Professional, Prestigious Police Service, it says but if the SLP wants more people to follow it, it will have to start by putting information useful to the public than posting photos of different events.
A good place to start would be with regular traffic updates, said one Twitter enthusiast.
---
Main intelligence service to tackle narcotics
The Police Department has a separate division to probe offences related to narcotics.
This is besides the Customs Department which has its own Narcotics Control Division. Its task is centered mostly on attempts at drug smuggling. It hands over follow up investigations to the Police Narcotics Bureau.
Now comes the news that the State Intelligence Service (SIS), the country's main intelligence arm, will have its own unit. Like the many units coming under the SIS, it has a short identity — "N Unit."
Its task, among other matters, will be to profile big time drug smugglers and the rings they operate.
The move seems to reflect that the drug business has become a big time affair in Sri Lanka.
---
Bricks at Hambantota, bouquets at Puttalam
UNP MPs who visited Lakvijaya — better known as the Norochcholai power plant — on a fact finding mission were taken by surprise on Thursday.
In contrast to what they witnessed in Hambantota, they were welcomed by Coconut Development and Janatha Estate Development Deputy Minister Victor Anthony and Kalpitiya Pradeshiya Sabha members.
"At Hambantota we were stoned, but here we are welcomed with flowers (garlands)," remarked UNP MP Harsha de Silva. Deputy Minister Anthony responded promptly, "Puttalam is not like Hambantota'. The visiting MPs were served short-eats and tea on their arrival. They were able to carry out an inspection of the power plant. But officials told them that they were unable to answer some of the questions raised.
---
PB gets another key job before polls
With a provincial poll and a Presidential poll pending, Treasury Secretary P.B. Jayasundera is in high demand.Insiders say he had to give up being Secretary to the Ministry of Economic Development to help Minister Basil Rajapaksa in another task — his ambitious pre-poll 100 day development projects at the grassroots level.
Mr. Jayasundera has already presided at meetings with top officials to brief them on the development work and on the need to guide them successfully.
They say the Uva Provincial Council elections will come in the latter part of the year, possibly September. The Presidential poll, which is certain to come before a general election, is being planned for February next year.
Though thought of in January, insiders say, it is to be pushed behind in view of a planned visit to Sri Lanka by Pope Francis in January next year.