Reimagining the republic
View(s):

There's nothing like a national politico-religious festival to autopsy the national moral fibre, nature, or temperament, to say nothing of characterising the nation's worldview. Scratch an island-wide fête, feast, or fiesta, and you'll find you've drawn national blood, skin, and nerve endings. Every widely celebrated extravaganza has its own flavour and odour. A lively year-end feasting spree incarnating self-indulgence comes once a year to the blessed isle, thank God, together with the taste of slightly spicy turkey and the stale cold smell of spirits. A rash of festivals of light, mid-calendar, spring upon our mildly sleep-deprived populace the explosive sights and sounds of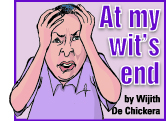 pungent crackers, gaily-lit rain-defying buckets, garish pilgrimages in goaded ox-carts, raggedy beggars by the roadside feasting off the second-hand charity of the pious who otherwise forget the poor round the year. In the fifth moonlit month, semi-charitable creativity (there's merit in it for the givers) sees donations of every kind being made… traditionally, food and drink. This year, haircuts and Wi-Fi and other innovative grants! We all partake of these auto da fés – irrespective of politics, ethnicity, religion, cultural accoutrements. It's what unites us as an island-race. It's what separates us as a peculiar people set apart.
The close proximity this year of (constitution-sanctioned) Vesak with (expediency-driven) Victory Day brought home quite uncomfortably the thrice-blessed truth that the mass of men, women, and children lead lives of quiet desperation when religion and politics exist in such close proximity. Such a thought was perhaps originally expressed by American essayist Henry David Thoreau in his classic Walden, over a century and a half ago. However, that literate rusticity-loving poet of nature was focusing on a life in the woods, solitude, simplicity, frugality, and transcending the hectic realities of the then-emerging Modern Age with its hurly-burly quiddity and oddity. In our own homeland today, we have no such latitude. Many of us remain oppressed by an existence that is no walk in the park… sandwiched between a madding crowd and a magisterial state; puzzled by extravagant lifestyles pushing and shoving poverty out of the way; challenged and compromised by complex socio-political machinations; and hampered by an unflagging inability to shake off the nagging sense of unease that the old Republic (remember that state of being, citizens?) is on the brink of an abyss.
But is it? Is Cloud Cuckoo Land, indeed, a failing – or failed – state? This is a question that was once asked by concerned citizens in the era before today's fashionable triumphalist jingoism. It is now being asked again – but only by "unpatriotic scoundrels", "political opportunists", and "irresponsible rabble-rousers". In short, "traitors". To be fair by the gamut of individuals and institutions who pose this pertinent question, who are increasingly being characterised as liberal dwellers in a very small ideological 'city', there is a semblance of normalcy in the island-nation that will persuade the not-too-keen or diligent observer to conclude that all is, in fact, well. Observe, if you will…
We sit enthroned in the chair of a commonwealth, but have failed to address let alone rectify our common-poverty in terms of money, mores, and morality. Parliament sits, too, but might as well not exist, for all the checks and balances it can offer its sister branches of government.
The long arm of the law is foreshortened in the pockets of those without scruples, so organised chaos reigns in the lives of ordinary citizens. The war against crime is proceeding according to plan, which is to say that accidents will happen to cop-killing underworld figures in the custody of the law's guardians. Ruling party politicos at town and urban council level are snuffed out in acts that are part political turf war, part underworld vigilantism contra political machinations, part illicit business activity come home to roost: and wholly a mystery to police and public alike.
If this litany is not enough, the elected representatives of the people (well, most of them) have assured us, insured themselves, and reassured the international community that human rights are satisfactorily safeguarded throughout the length and breadth of the land, with no fear instilled nor favour dispensed in a manner so as to bias the hungry watchdogs who irresponsibly point fingers at incumbent administrations. The formal opposition is afraid or asleep, or both, so we can trust the powers that be to burn the midnight oil to ensure that the economy is booming in direct proportion to the statistics churned out by the sycophantic counting-houses which sugar-coat the bitter pill.
The only saving grace is a few diehard dissidents (both liberals and radicals) who insist on pointing out that a state of failure is hatching under our very noses, like some embryo in a macabre horror flick. (It is a cocoon that both shields us from harsh reality and sustains us in an idyllic dream-world, manufactured equally by consent as by coercion.) They claim that our collective refusal – or is it inability? – to do, say, feel, think, or otherwise act on it is indeed a reflection of the state of disgrace that we all live (and, sometimes, die) in.
They're not being diplomatic. Such an ambivalent approach is best left to the 'distinguished' career civil servants at home and from overseas who will not (and, indeed, cannot) bring themselves to admit that there is something rotten in the Republic they have served or have been sent to serve in representing us to the nations of the world.
They're not being courteous. Only pusillanimous entities like the shy, 'retiring', and ultimately self-serving business community, cowed-down academics and craven professionals who have decided that 'discretion' is the better part of valour are so courteous: those courtiers! The lot of them seem to have thrown in the towel, thrown in their lot with the lot who is in, in order to get a lot more out of it than they could have, should they have decided that it would be opportune to oppose a corrupt and oppressive regime now, rather than pay the price later, the price of which they have left the rest of us to pay.
No. They're just being desperate. And the only thing left to do now is to do it quietly. For something evil this way comes. No, it has come. And there be dragons for those whose chronic inability to keep the peace entails that they speak out until the peace that passes all understanding reigns supreme once more over this land that we all love… or say that we love…
So, agree or disagree, pray respect our constitutionally enshrined right (which we hereby reserve) to express our opinions freely – and, perhaps, unfairly – for it may be the last of the precious few little liberties that we have left? It is a freedom that the truly independent can still celebrate (thank the Empire) a few days after our long-forgotten 'Republic Day', 22nd May.