Old Joes tuning up for 'World Choir Games' in Latvia
View(s):

St. Joseph's College Colombo has been a pioneer in choral and spiritual music presentation in Sri Lanka since its inception in 1896. The Old Joes Choir (the 'OJC') was originally formed in 1997 as a meeting place for alumni of St. Joseph's College who share an undying passion for choral music.

The majority of OJC members have been part of various college choirs from a very early age and thus are versatile and experienced singers. The choir has evolved rapidly and built a reputation in Sri Lanka for their innovative compositions and arrangements of classical and contemporary music.

The OJC was the first choral group in Sri Lanka to fuse a choir singing in full harmony together with a full blown rock band and a chamber orchestra side by side, to perform anthemic tracks such as the Bohemian Rhapsody ( Queen), a Kiss from a Rose (Seal) and an 'Ordinary World (Duran Duran) in an innovative manner at their maiden concert in 1999.

This fusion was a result of out of the box thinking and the creative talent of Deshan Cooray and Eshantha Peiris who specially arranged music to suit the choir whilst writing additional scores for the band and the orchestra, something not seen in Sri Lanka at that time.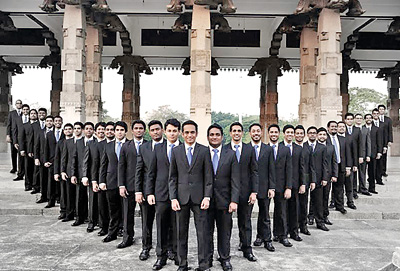 Since staging their maiden concert 'Evolution' in 1999, the OJC have gone on to have many more successful concerts; the most recent ones being 'Amore – A Heart's Journey through Music' staged in 2010 and 'Open Mic – To Live… to Laugh… to LIFE!' staged at the Lionel Wendt in June 2013. These choral productions represent the current thinking of the choir and its artistic directors and are a genuine attempt to make choral music accessible to a wider audience by including dramatic elements, choreography and theatrical aspects.
However, in keeping with its roots which are steeped in classical choral tradition, the OJC never fails to include at least a few major choral masterworks at all its public performances.
The next phase of ' the OJC Evolution' is a plan to represent Sri Lanka at the 'World Choir Games' (commonly known as the Choir Olympics) in Riga, Latvia this year. To meet the financial challenges, the OJC will hold a fund-raiser concert in the last week in June 2014. Expect more details in the coming weeks.